As you know, at Lifefood, we are keen on picking out raw ingredients in person, we take great care to develop close relationships with our suppliers, we are interested in visiting and seeing their farms personally. Why? Because we always want to have only the best and most nutrient rich produce for you. Only then can we make the best possible bars, crackers and all the other Lifefood goodies for you.
We have already taken you on a tour of a macadamia farm in Kenya, as well as a cocoa farm in Peru, and today we would like to take you to a place where small black oval-shaped fruits full of vitamins are grown. Yes, we are talking about olives. Come and see what one of these extraordinary olive farms looks like.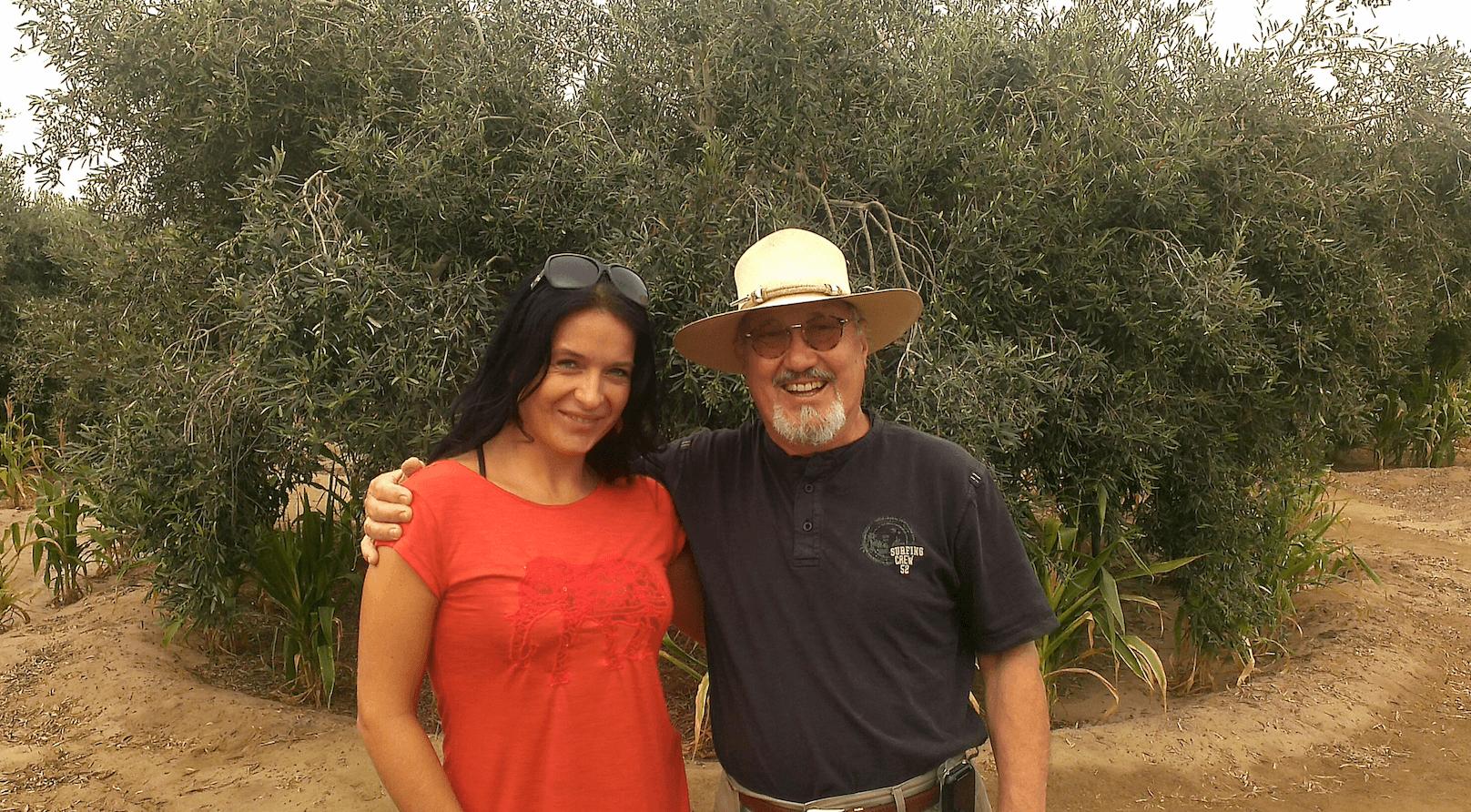 Tereza Havrlandová, the owner of Lifefood, is visiting a farm where olives for Lifefood are grown. It is located in Peru and we will be accompanied by the owner himself. We are glad that after a long search we have found a truly reliable supplier who can guarantee that his produce has all the necessary and key qualities that are important to us, such as being organic and raw, i.e. that the produce is processed at low temperatures, so that the content of nutrients in the fruit is not reduced. And here we are. They are great! We are happy to see where and how our olives are grown and how they are cared for. We care not only about the fact that the produce is grown and processed in a way that ensures it is organic and raw, but we also care deeply about our relationship with the farmers and the benefits our cooperation brings to the entire community.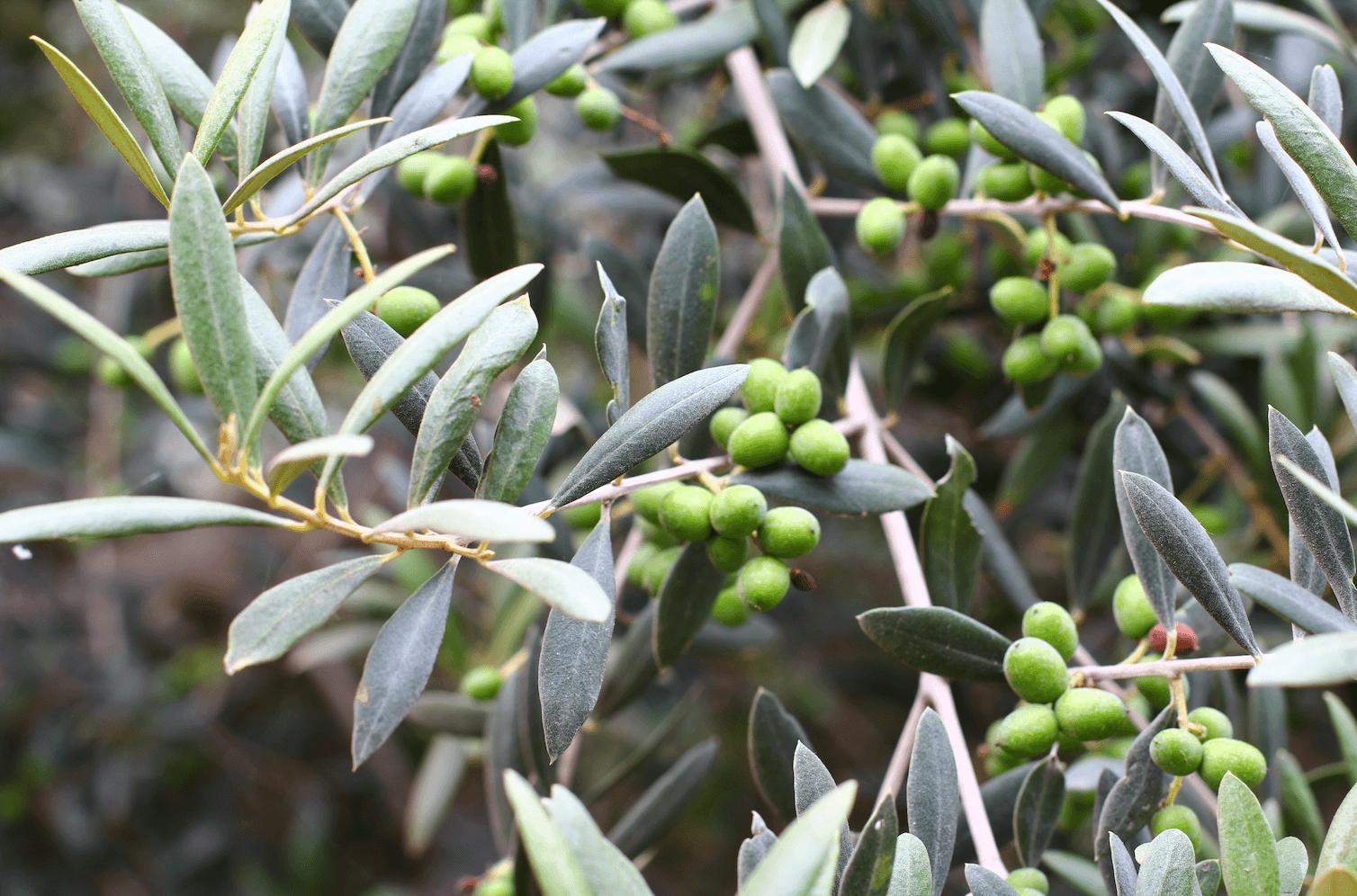 This is it, a Peruvian olive. The olive trees live for tens and sometimes even hundreds of years. They grow day after day in peace, exposed to the beneficial sun from which they draw healthy nutrients. They then pass them on to you.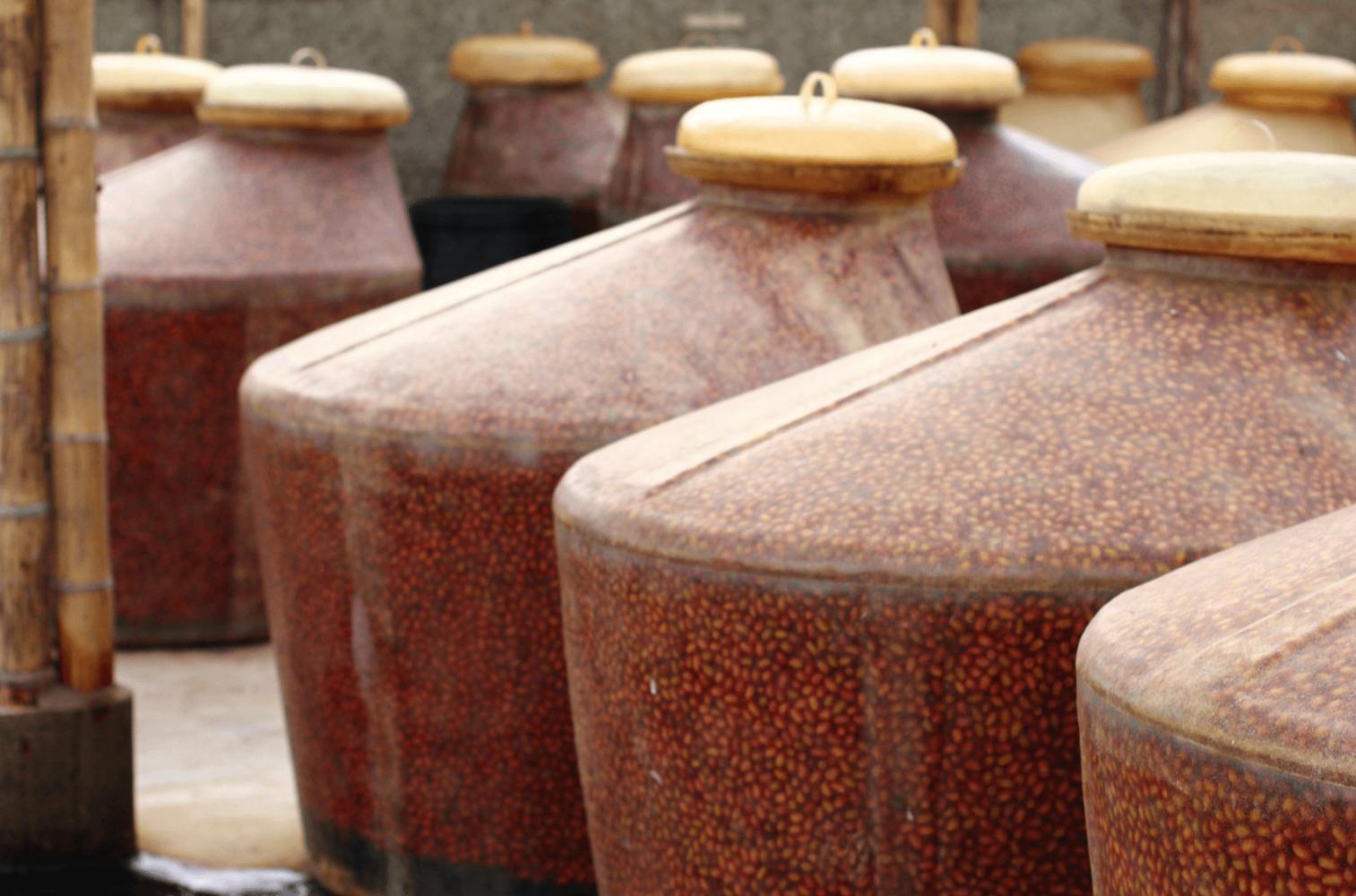 Impressive picture, right? These are fermentation vessels. Here, raw olives are fermented in salty brine to get rid of the bitterness that is typical for unprocessed olives. No heat treatment of olives is used on this farm. That's why they're so special, have you tasted them?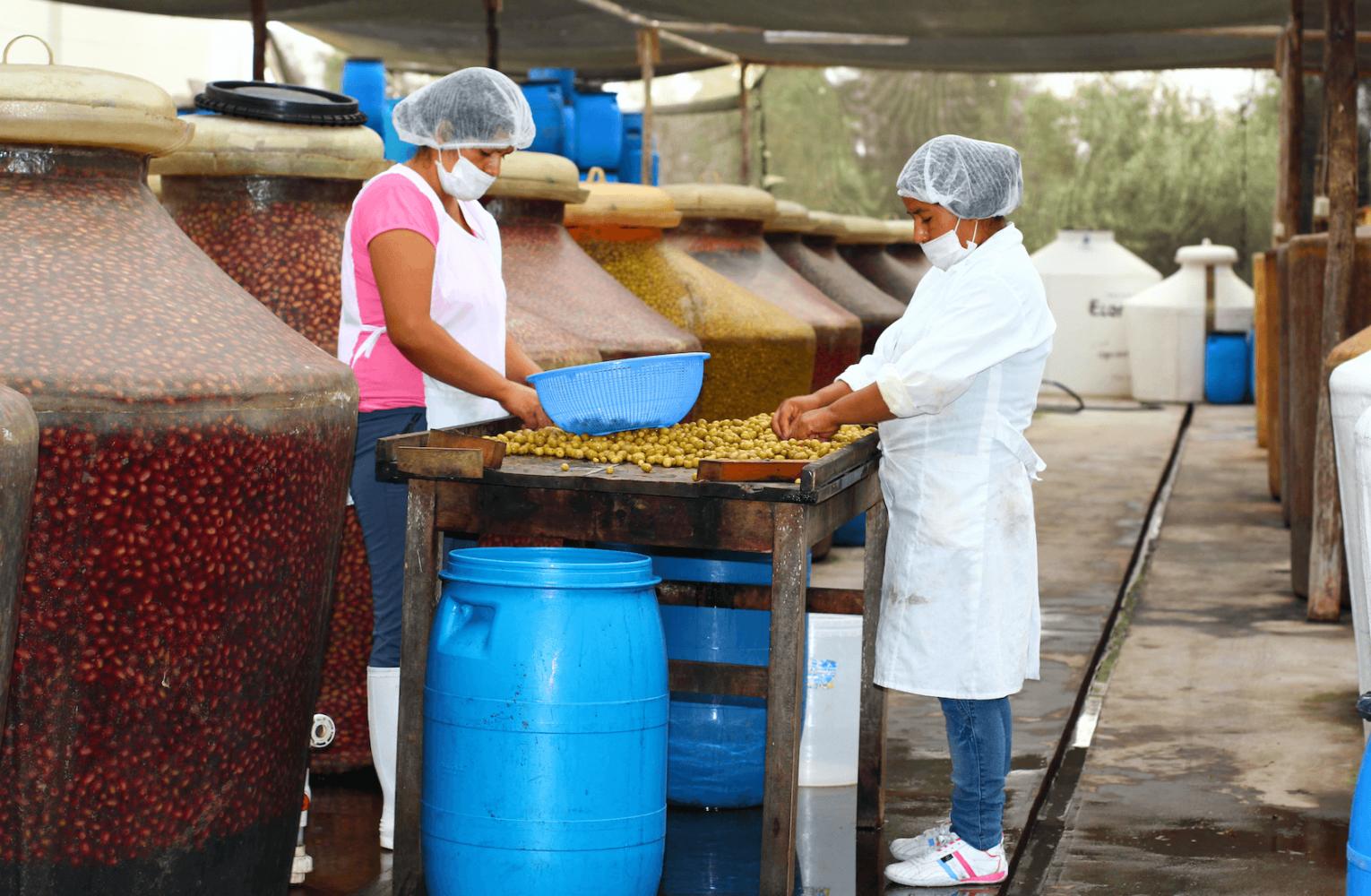 Here you can see how large the fermentation containers are compared to an adult. Farm workers separate the good olives from defective ones.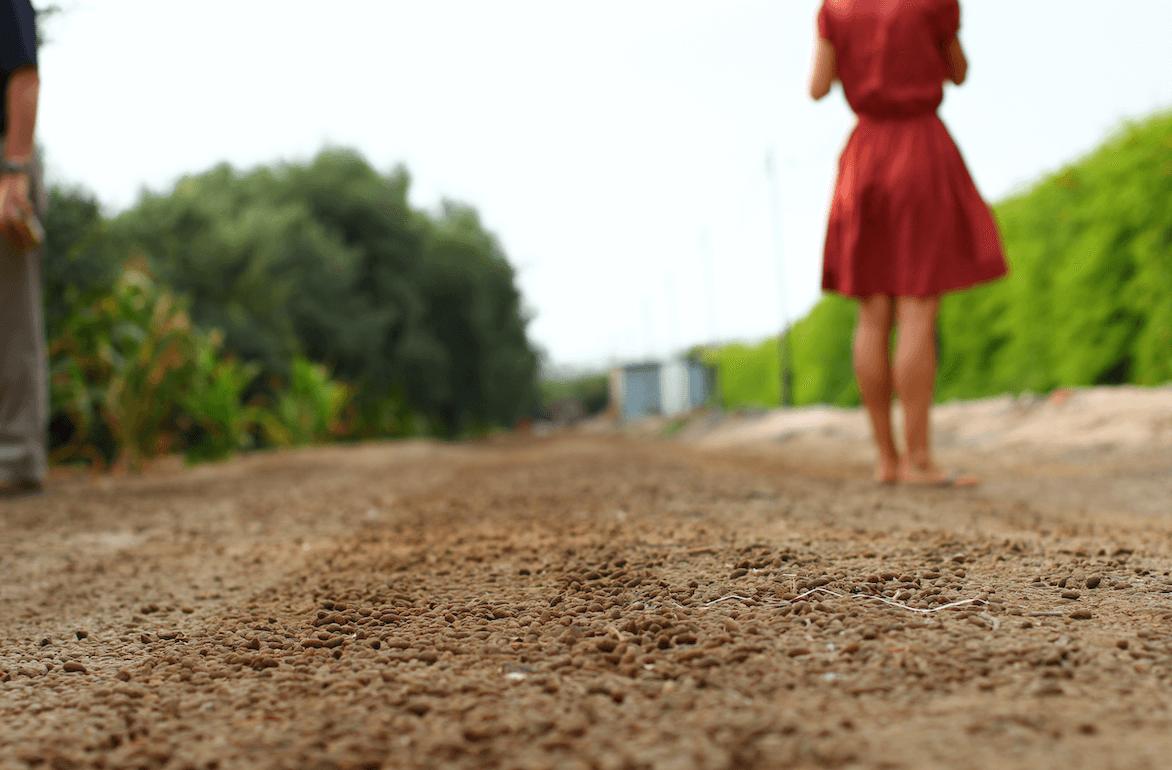 This one fascinated us – a path made from olive pits. Not only is it completely organic and ecological, because it disappears inconspicuously into nature after use, but it also provides an excellent massage when walking barefoot!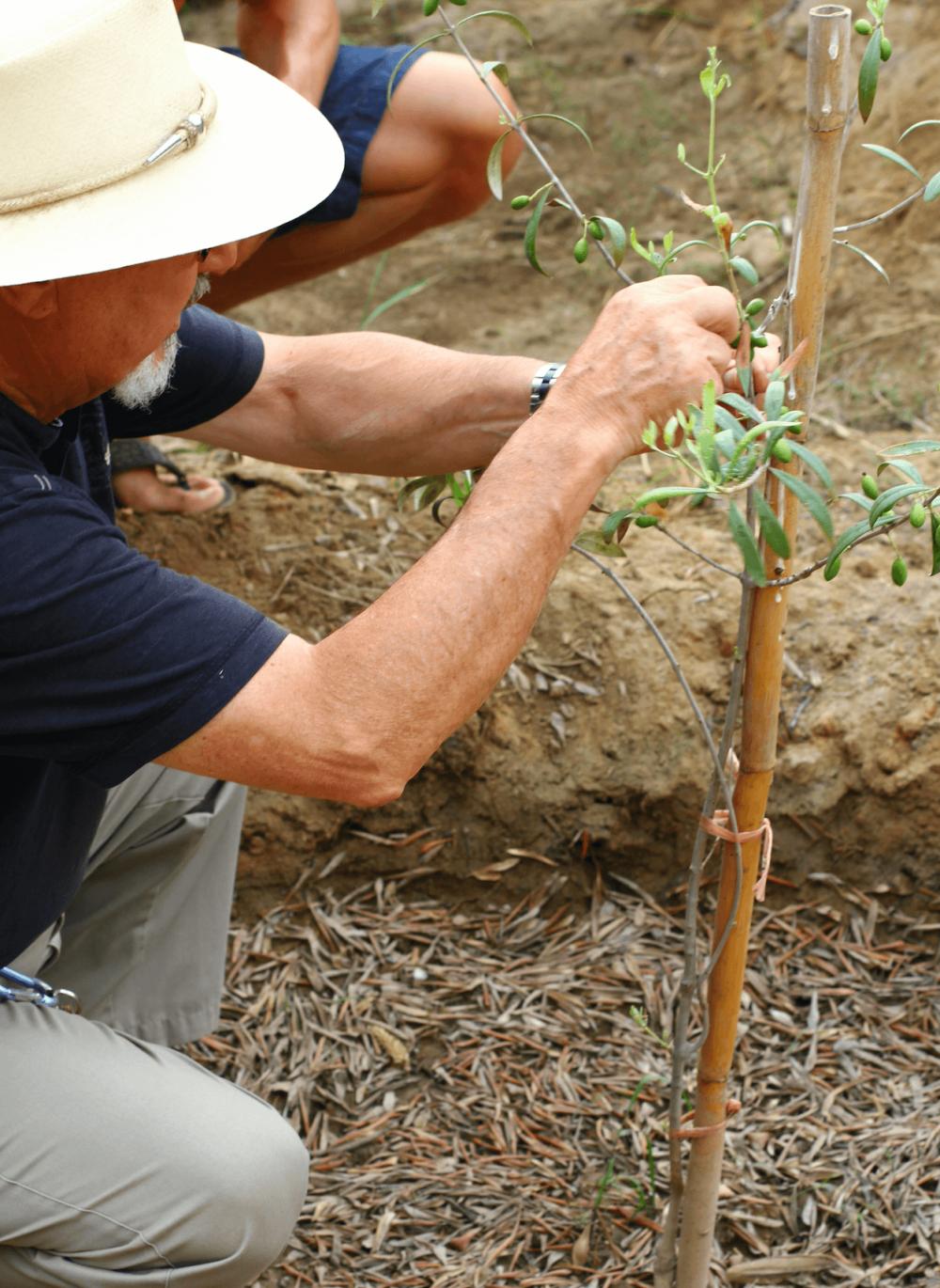 A young sapling. It will not yet bear fruit for many years to come. Working with olives is like a Zen meditation, where the past blends with the future, the work of ancestors that were here before us and the harvests of generations that will come after us.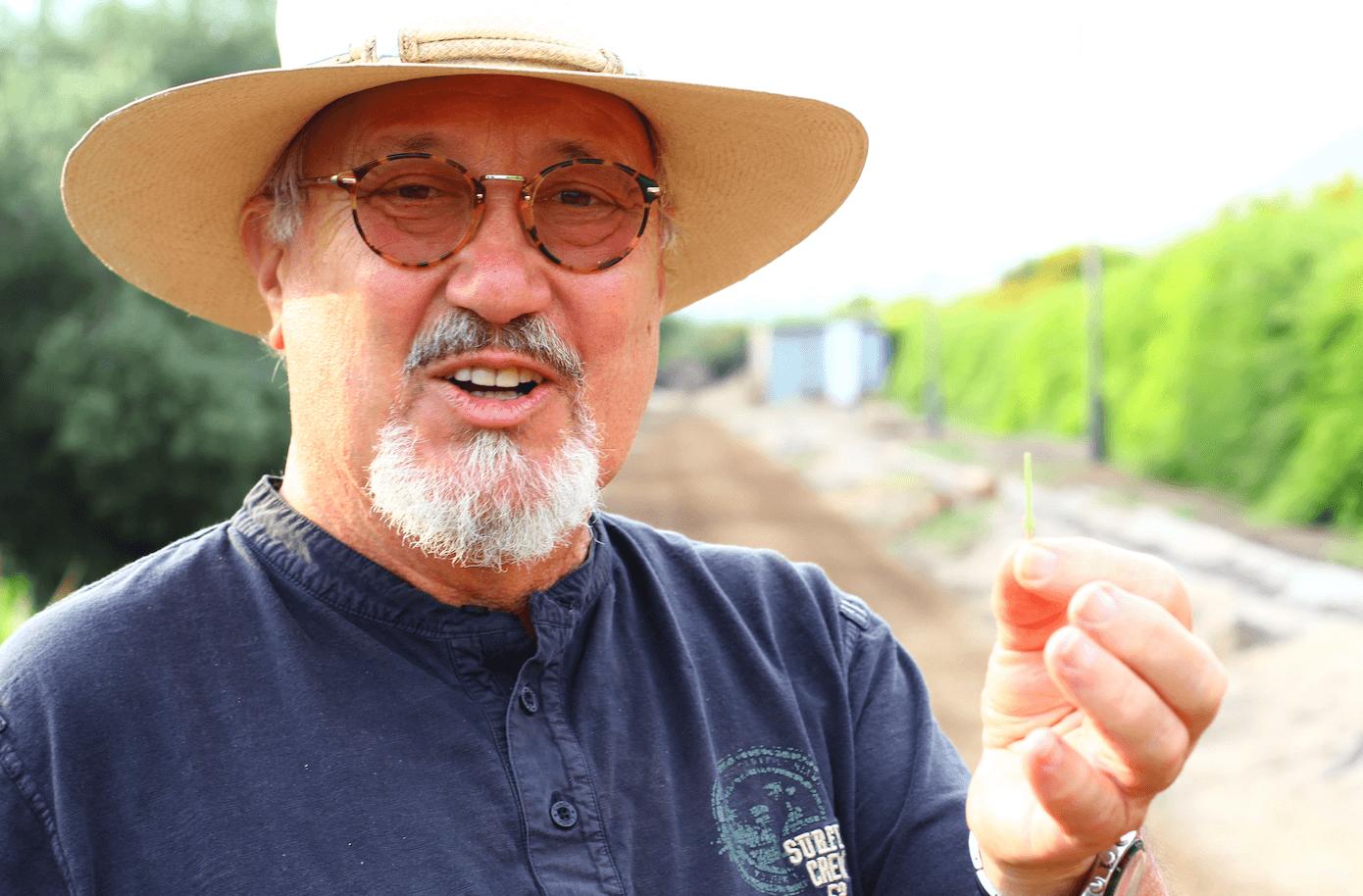 We were accompanied personally by the owner of the farm. He is really proud of his work and the work of his ancestors.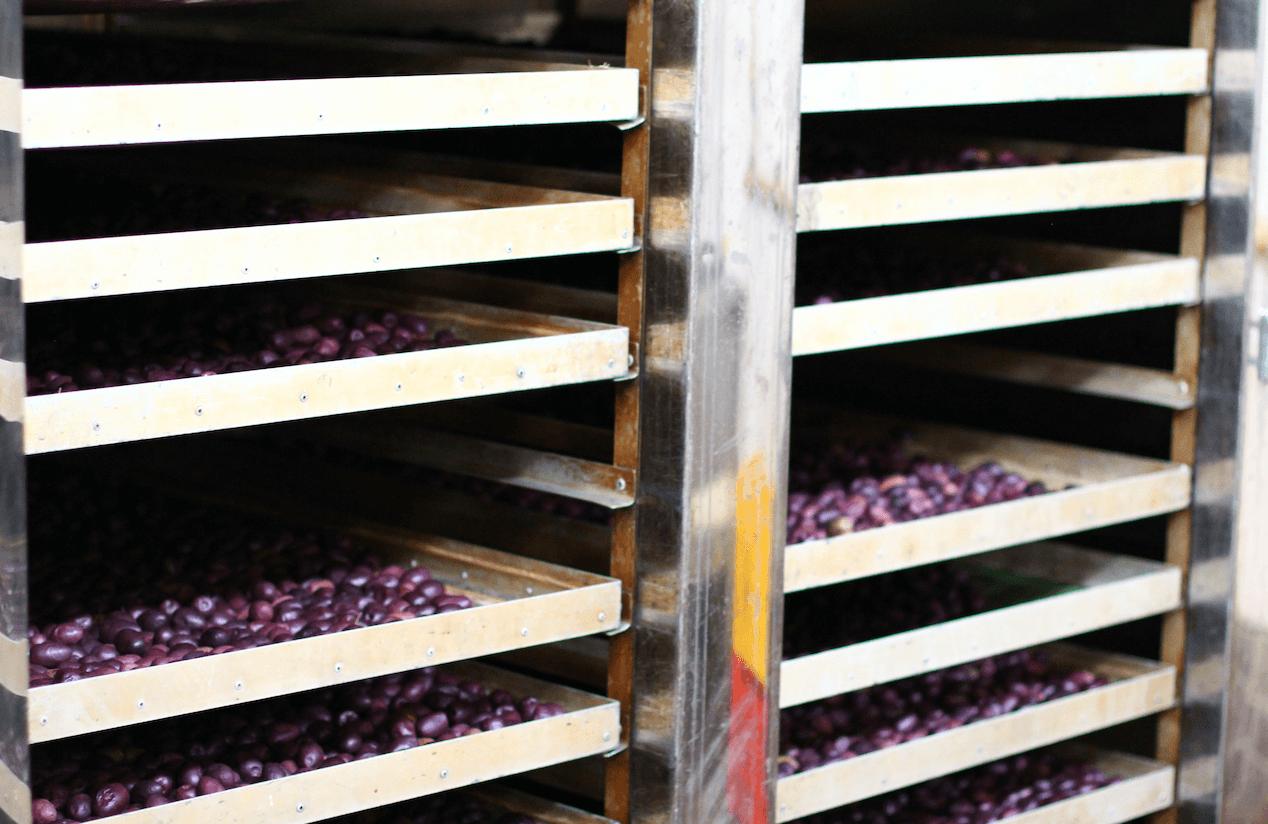 An olive dryer. No high temperatures, no drying tunnels or similar industrial machines, which unfortunately also destroy the essence of the fruit, its true taste and nutrients. On the farm, olives are dried carefully, slowly, at natural temperatures. The only innovation are these stainless steel pans.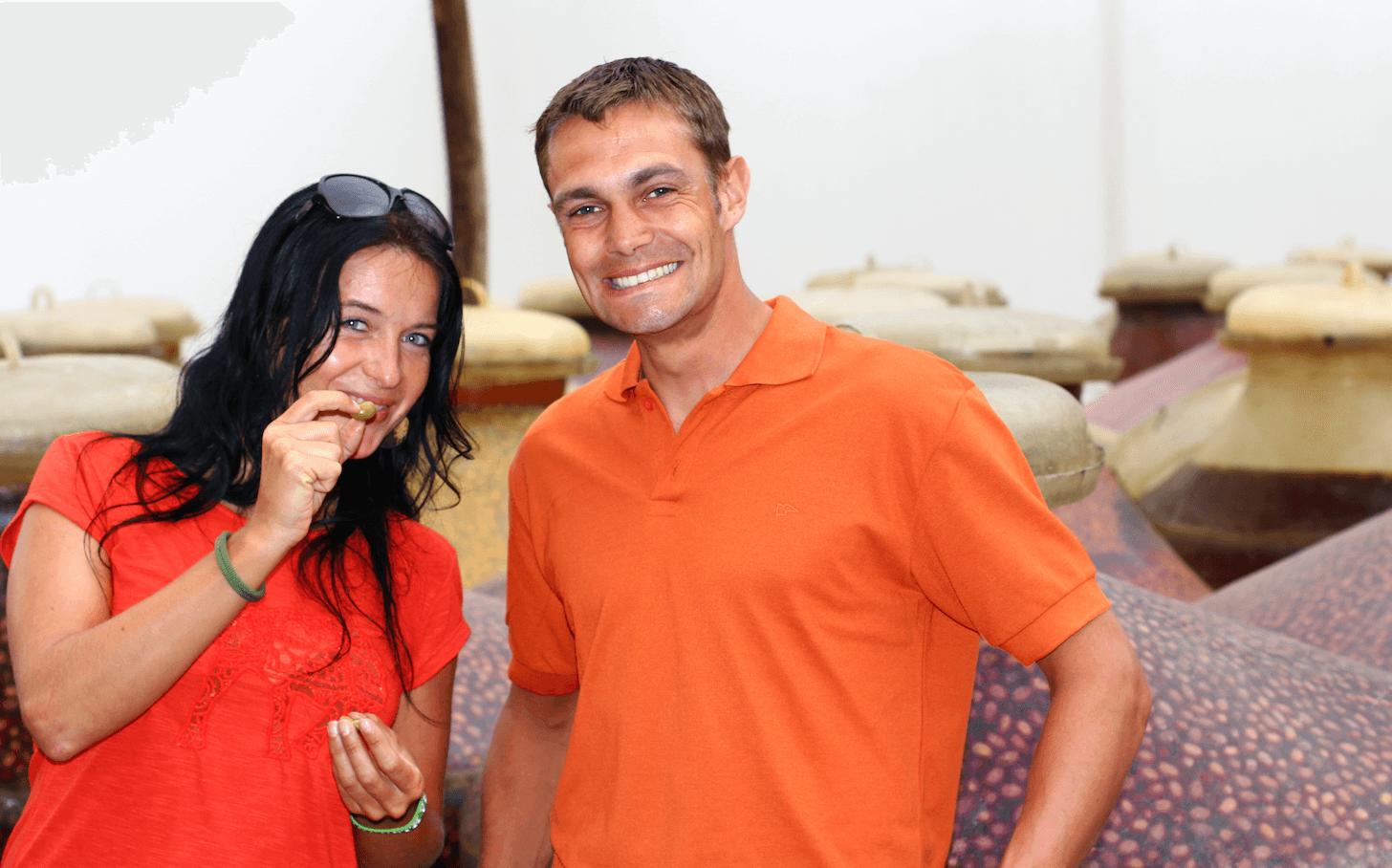 Tereza with Hans, her colleague from the Netherlands. Thank you for the tour, we enjoyed everything very much. The procedures are being followed as they should and everything is running smoothly. We can be sure that at Lifefood we really supply our customers with lovingly cared for olives, which are the most delicious on the planet. You can buy them as a delicious dessert, or incorporated in our raw olive crackers or in our olive Rawsage snack bar.