In northern Bohemia, at the "Svobodný Statek na Soutoku", there is much hustle and bustle, activity and excitement at the beginning of the summer – kale is being harvested. A vitamin-packed, locally sourced Czech superfood, which we at Lifefood use to make fresh crispy chips dipped in batter. You can indulge in these fresh crispy snacks, from ingredients that were still c still growing in the fields of Northern Bohemia just a few days ago.
What does a kale harvest look like?
Harvesting – it's a whole lot of sweat and hard work. But there are great rewards for such hard work. Sowing, replanting, thinning, weeding - after many months of such hard work and special care, it's finally here - a field full of green treasure.
The juicy, deep-green leaves must be hand-picked and carefully tied into bundles which are then stacked next to each other in boxes, so that the fragile leaves won't get damaged. But the harvest is rich and the careful work has paid off. At "Svobodný statek", they definitely know what they're doing and they give the plants extra special care. They grow the plants here according to the principles of biodynamic agriculture, which has its roots in the philosophy of Rudolf Steiner.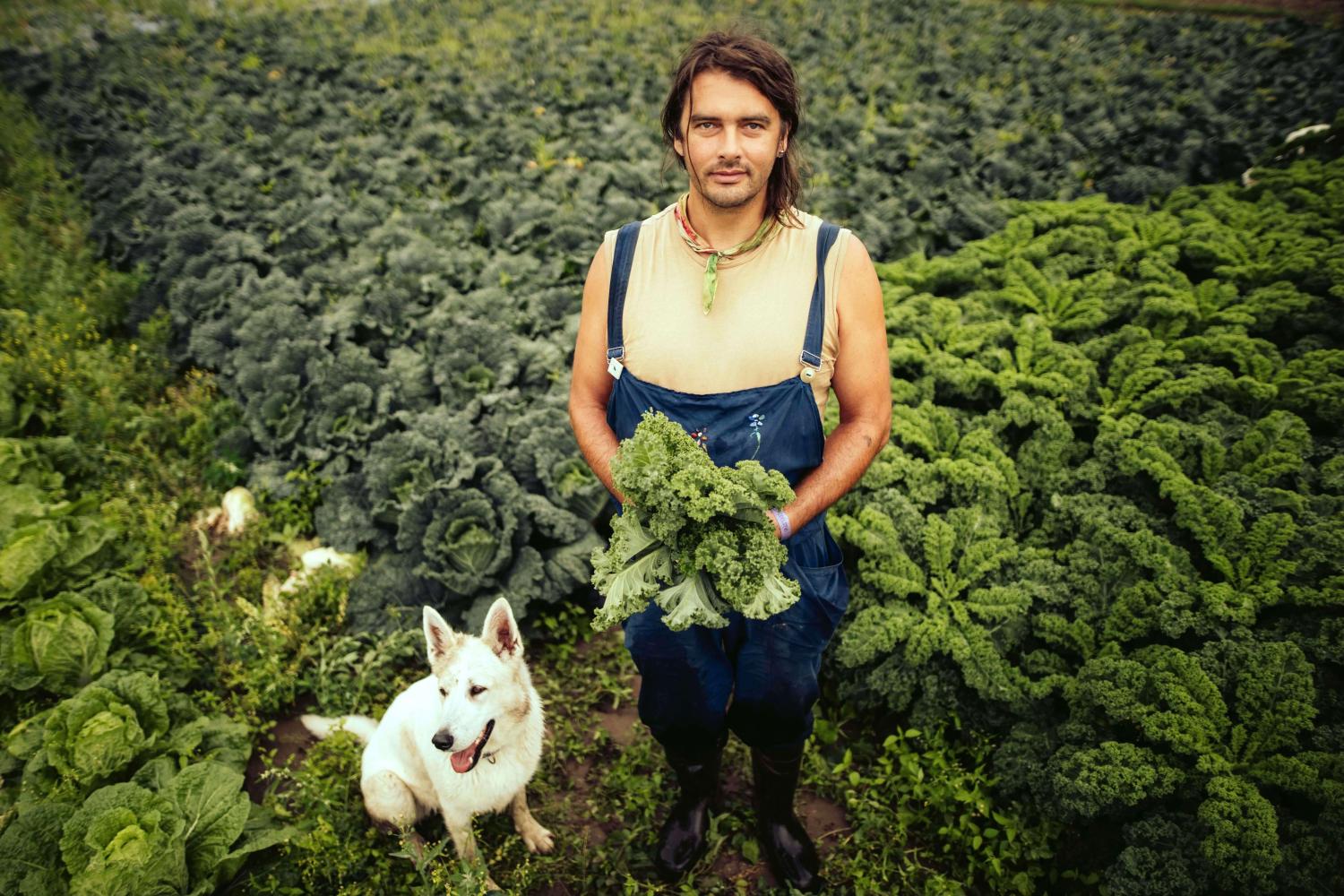 Here, on this farm, their main goal isn't fulfilling quotas and maximizing profits, but rather taking care of the land that was entrusted to them in accordance with nature - free of pesticides, herbicides and other chemicals. Here is proof that nature rewards those that treat it with care.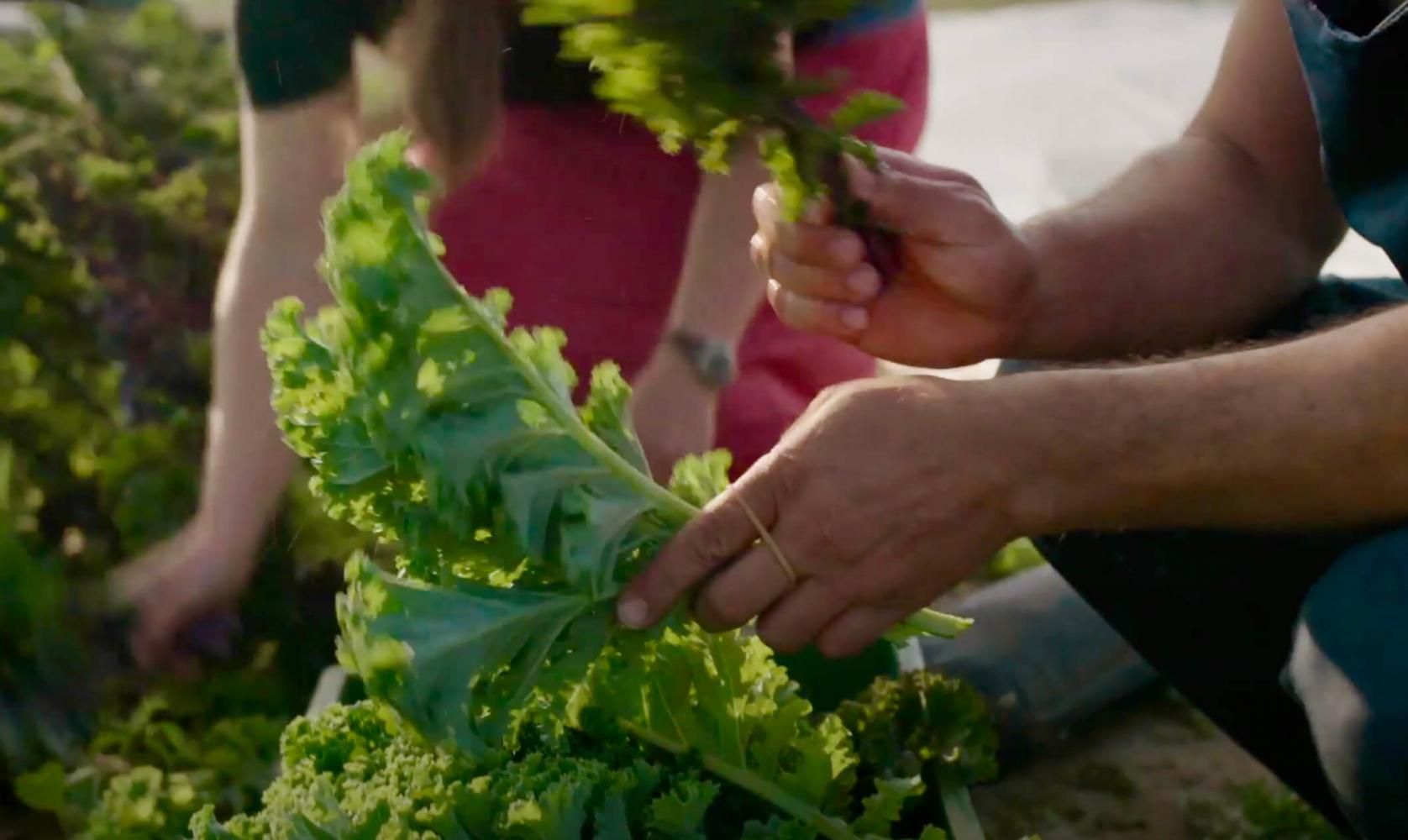 Now back to the fields -the boxes are filling up and it's time to move on again. This is where we come in. The fresh shipment travels to us, to our production facility in Běchovice at the outskirts of Prague.
From Green Leaves to Crispy Chips
We wash the leaves carefully, so that you can enjoy the lovely crunch of kale and not the crunch of leftover dirt and earth. We have our own sophisticated methods for that, because we know that cleanliness is fundamental! The kale leaves are then torn up by hand and dunked into the prepared batter. Those who have been with us a long time know that it took us several months and dozens of attempts and minor adjustments to work out the perfect recipe. All that effort truly paid off! The result is a perfectly balanced mixture of seeds, oil, lemon juice, garlic and cayenne pepper for that unbeatable taste. You'll definitely want to try these!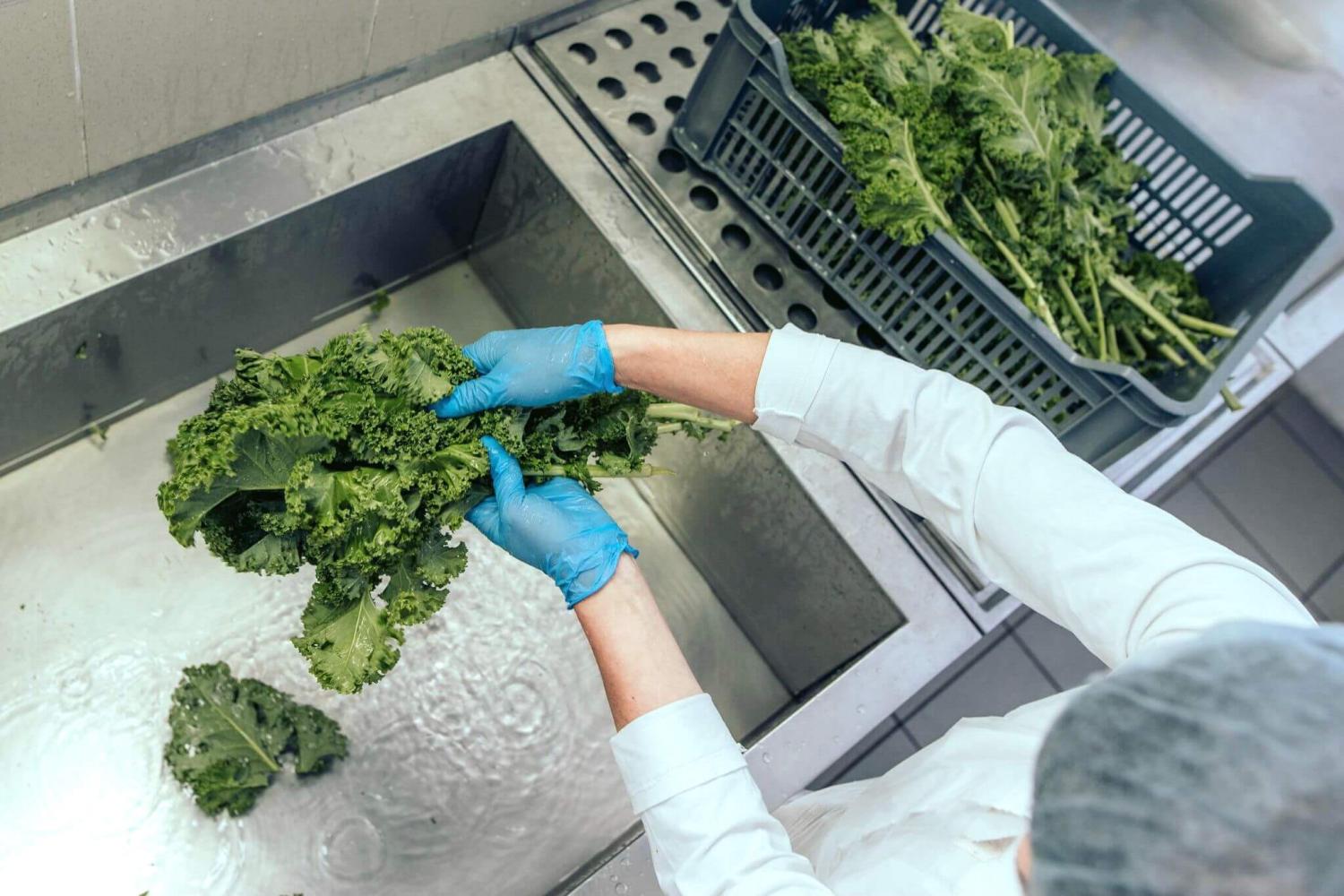 Now imagine – the marinated green leaves – chock-full of chlorophyll, vitamins, minerals and antioxidant-loaded leaves turn into a crispy and ultra-healthy delicacy, and what's more - an ultra-healthy delicacy through the gentle care of our kilns (at temperatures below 45 degrees Celsius!). This system of cold processing means that no nutrients are lost. At Lifefood, we prove to you once again that snacking can help your figure, sharpen your mind and lift your spirit.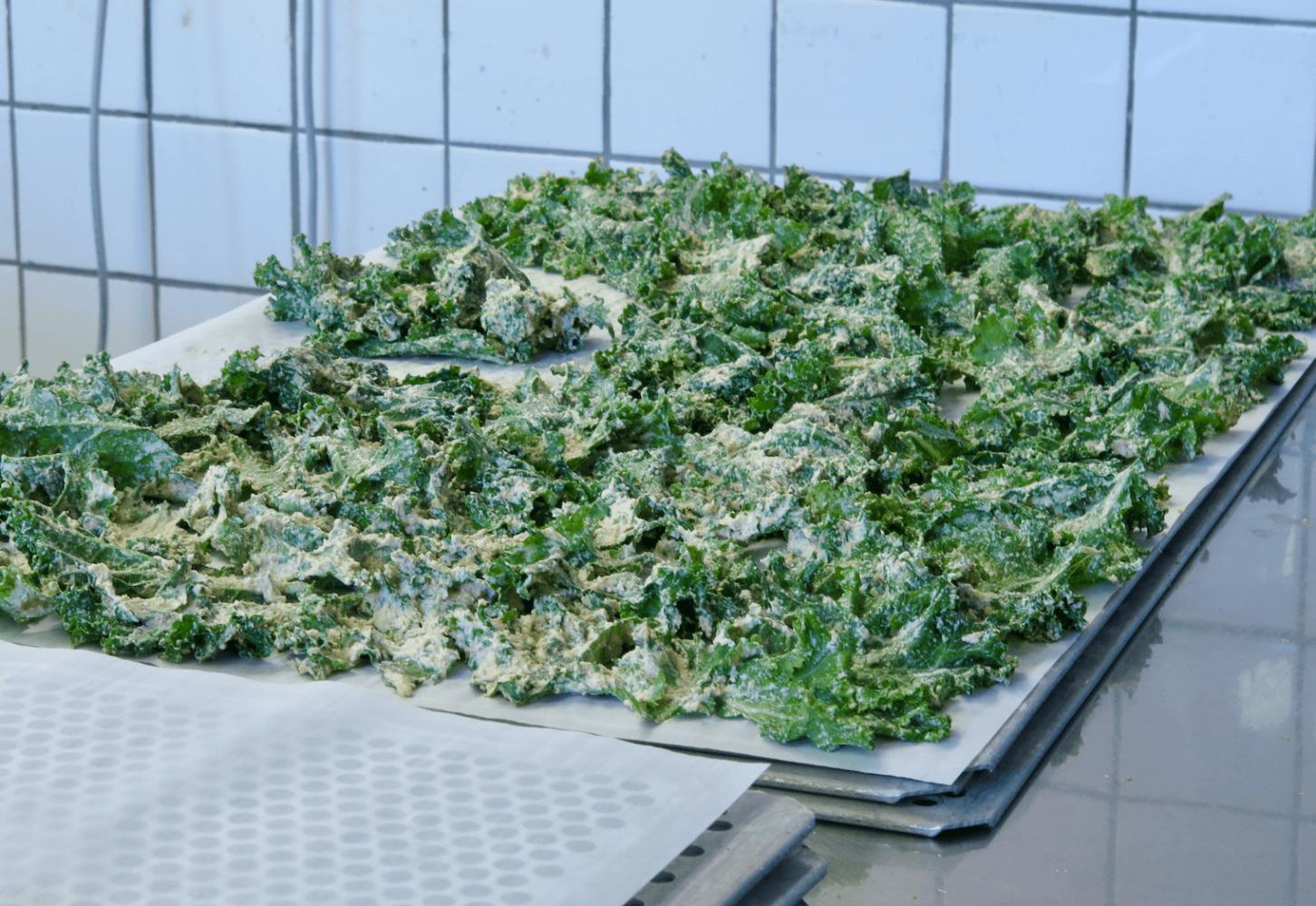 Are you craving this special treat right now? The first batches are already available at our e-shop and could not be fresher - after all, the ingredients of these chips were still growing on the field not even two days ago. As a tasty snack while reading a book or watching your favorite show, you can comfortably indulge in kale chips that are as fresh as if you'd've harvested them yourself. Just a couple of these crunchy delights and your body will shine with satisfaction. Such is the power of real food made from honest ingredients.
Enjoy them and hurry up – they are a seasonal treat and we know from our own experience that they'll be gone faster than you say crunch!
WHAT IS IT "Svobodný statek na soutoku"
"Svobodný statek na soutoku" is a non-profit society built on the foundations of the Camphill movement and as such is a part of the Camphill community in České Kopisty. Camphill is a worldwide social initiative that creates communities designed to include people with and without intellectual disabilities. They strive to empower people to grow, learn, and achieve together.
The pedagogy of the well-known philosopher Rudolf Steiner is an inspiration for this community and its way of life. The purpose is to live and work in accordance with one's inner values and in harmony with the landscape. Such is precisely the procedure of a true biological-dynamic agriculture, which is honestly practiced at the "Svobodný statek na soutoku".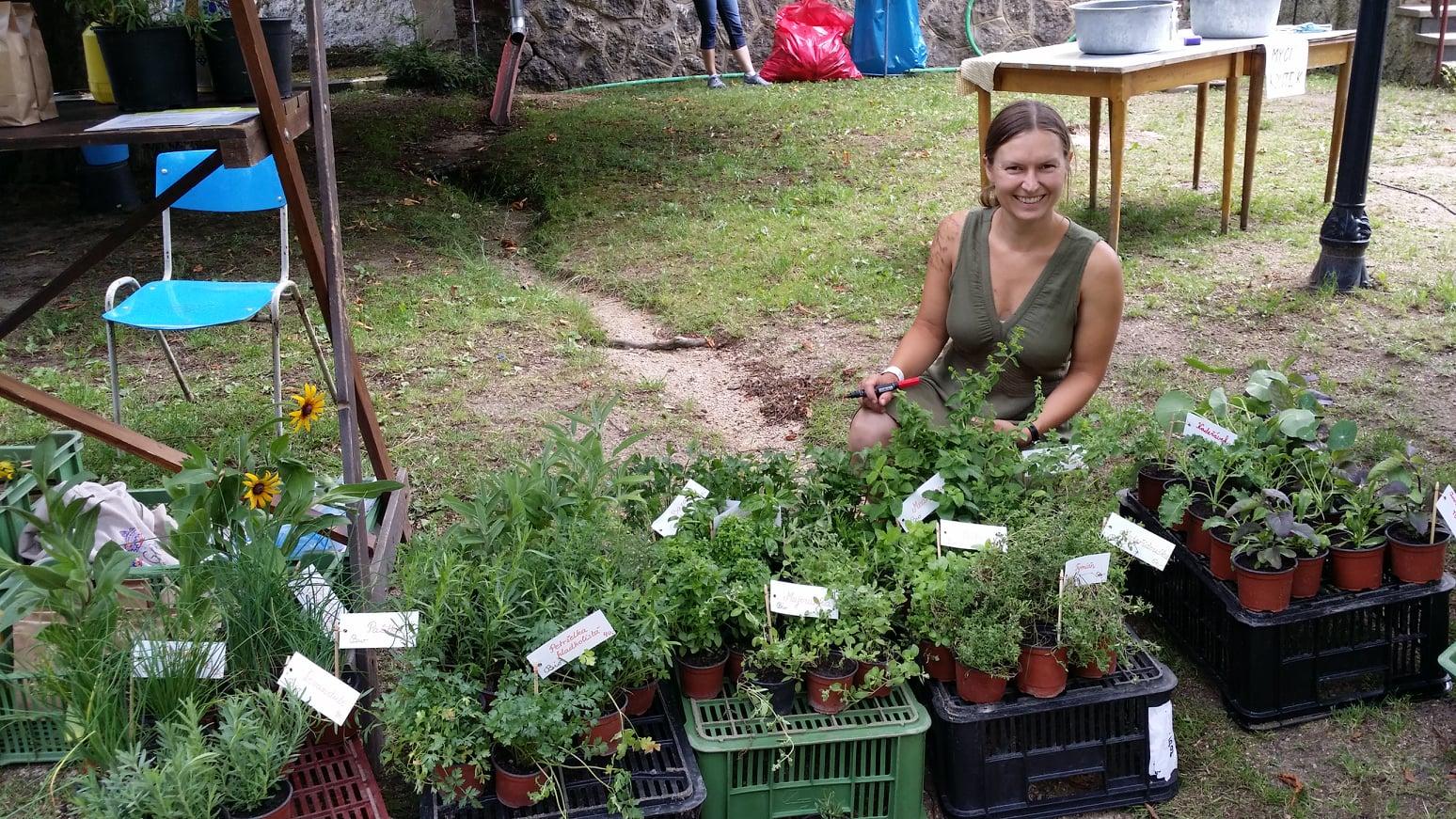 THE Camphill Social Initiatve
Camphill is a worldwide social initiative that creates communities designed to include people with and without intellectual disabilities. We strive to empower people to grow, learn, and achieve together.
Over the past eighty years, the international Camphill movement has grown to more than one hundred communities in twenty two countries, where people with and without intellectual and developmental disabilities live, work and care for each other based on social, spiritual, cultural and agricultural renewal.
In each extended-family household or independent living arrangement, natural relationships form a mutually supportive environment that lead to opportunities for each person to discover and develop to their full potential.