For many people, flaxseeds are an indispensable part of their kitchen. The beneficial digestive properties are too valuable to be missed. But where do they come from and what makes them so indispensable for our diet?
Flaxseed is also known as linseed. The plant reaches a height of about one metre and bears the seeds in a capsule-shaped fruit. Already many centuries ago flaxseeds were used for the relief of various diseases and complaints. This is still the case today. Let's find out more.
The nutrients that make this seed so healthy
Flaxseeds can be consumed either ground or in oil capsules. In addition to important nutrients, all variants promise health-promoting effects. The seeds offer about 27 grams of dietary fibre and just over 18 grams of protein per 100 grams. With 42 grams of fat per 100g, most people stay away from them - but these consist mainly of linolenic acid which belongs to the Omega-3 fatty acids. They contribute towards the maintenance of healthy cholesterol and blood pressure levels. Since we should only consume about 15 grams of flaxseeds per meal, the calorie number does not really matter. In addition to vitamin E, flaxseed also contains important minerals such as iron, magnesium, potassium, calcium and phosphorus.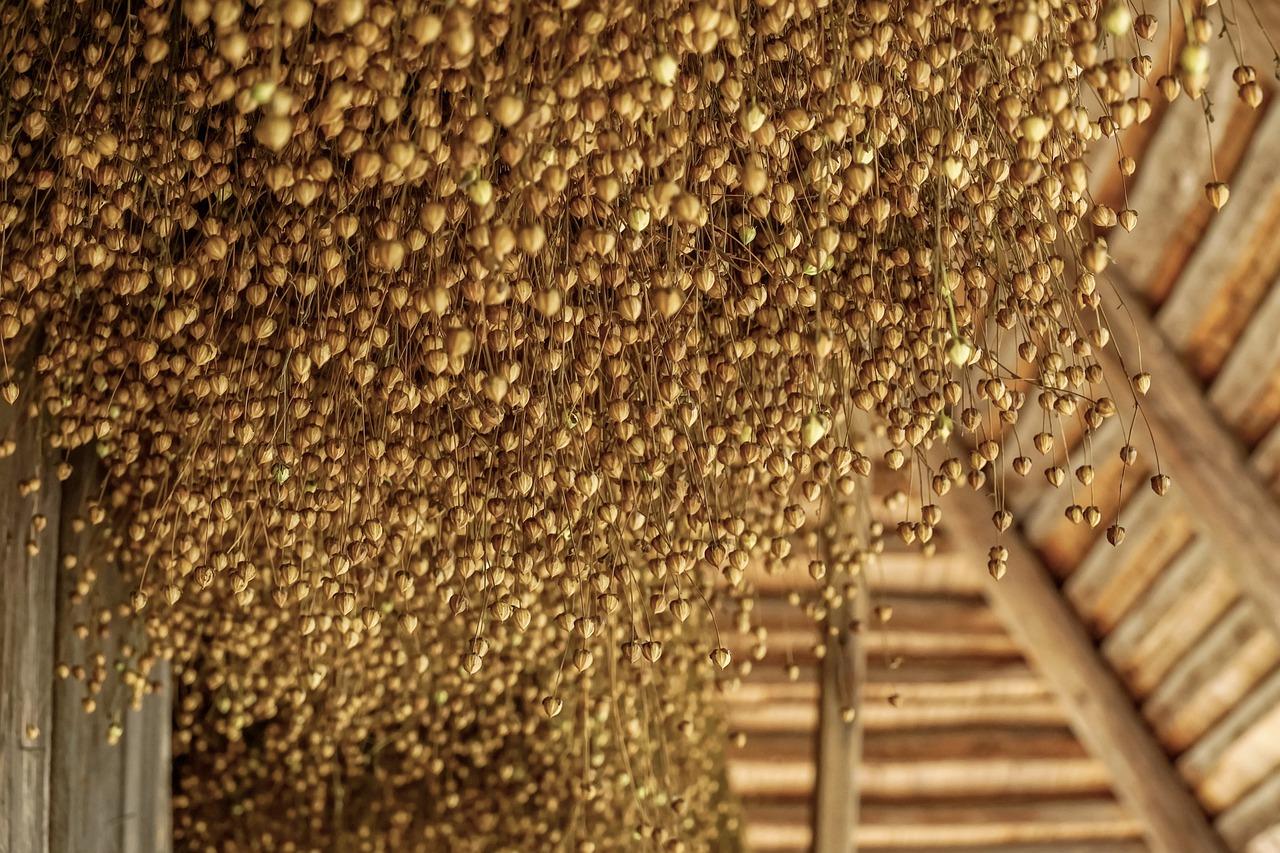 Flaxseeds for better digestion
Due to the high fibre content, flaxseeds support our digestion. As these have large amount of mucilage and swelling substances, they also keep you full for much longer. Due to the swelling substances, however, it is extremely important to drink sufficient water or unsweetened tea throughout the day. If they enter the intestines, they bind the water present there and swell up as a result. This water must then be replenished by good fluid intake. Just like psyllium, they prevent constipation in a natural way. In order to achieve the full effect, however, it is necessary to ingest ground flaxseeds. Whole seeds cannot unfold their full effect and often pass through the intestines untouched.
Flaxseeds products from Lifefood
At Lifefood, we use those healthy seeds as the basis for many crackers, sweet dishes or vegetable chips. The many nutrients, which consist not only of important vitamins, but also of minerals, ideally complement many of our products. Especially when being out and about it is often difficult to find something healthy and at the same time easy to eat. Our raw organic crackers do not only come in different flavours, but also with different ingredients. So you can choose between spicy garlic marjoram crackers or satisfy your hunger with delicious almond protein crackers.
You prefer the sweet variant, but still want to benefit from these amazing seeds? Our gourmet flax rolls with gingerbread spices are just the business. With 45% flaxseeds as a base and supplemented with natural ingredients, such as dried figs and sunflower seeds. Our cinnamon-apple rolls are a firm favourite with children and contain apples and sweet raisins. 
Of course, we have something ready for a decent movie night as well! Our Crawnchie products are a healthy alternative to conventional chips and consist of only a few ingredients. You can choose between the following flavours: pumpkin turmeric, spinach garlic or sea lettuce. As different as the healthy chips may be, they all have one thing in common: flaxseeds are always the base product.
Our recipes with flaxseeds
How about a delicious edible little house perfect for Christmas time? Even outside the holiday season, its taste and nutrient content can be seducing. To make this Christmas cottage, you will need almonds, flaxseeds, dates, and apricots, as well as Christmas spices such as vanilla, star anise, and cinnamon.
Depending on your creativity, you can decorate the vegan house with different ingredients. You can use Goji berries, dried fruits or nuts. Find out more in our recipe for the vegan Christmas house.
If you are looking for a real all-rounder that simply tastes deliciously sweet and refreshing at any time of the year, take a look at our Lemon Dessert. Cashews are used as a base here in addition to flaxseeds. If you want to make the lemony dessert yourself, you will need fresh lemon, apricot kernels, vanilla powder, cashew nuts, bananas, lemon oil, some agave syrup, and baobab powder. Water is added to achieve the right consistency. Feel free to visit our website for the full recipe. 
Sources