Although many think kale is similar to spinach, it is in fact quite different. During the cooking process, kale loses important nutrients, which is why it is particularly suitable for use in raw salads and smoothies. A long time ago, the Greeks, among others, took advantage of the beneficial properties. For example, kale was used to treat stomach problems, nausea, cough, and many other diseases. For many, cabbage was considered a kind of medicinal plant. In this article, you will learn everything about the healthy green and the nutrients that this vegetable brings you.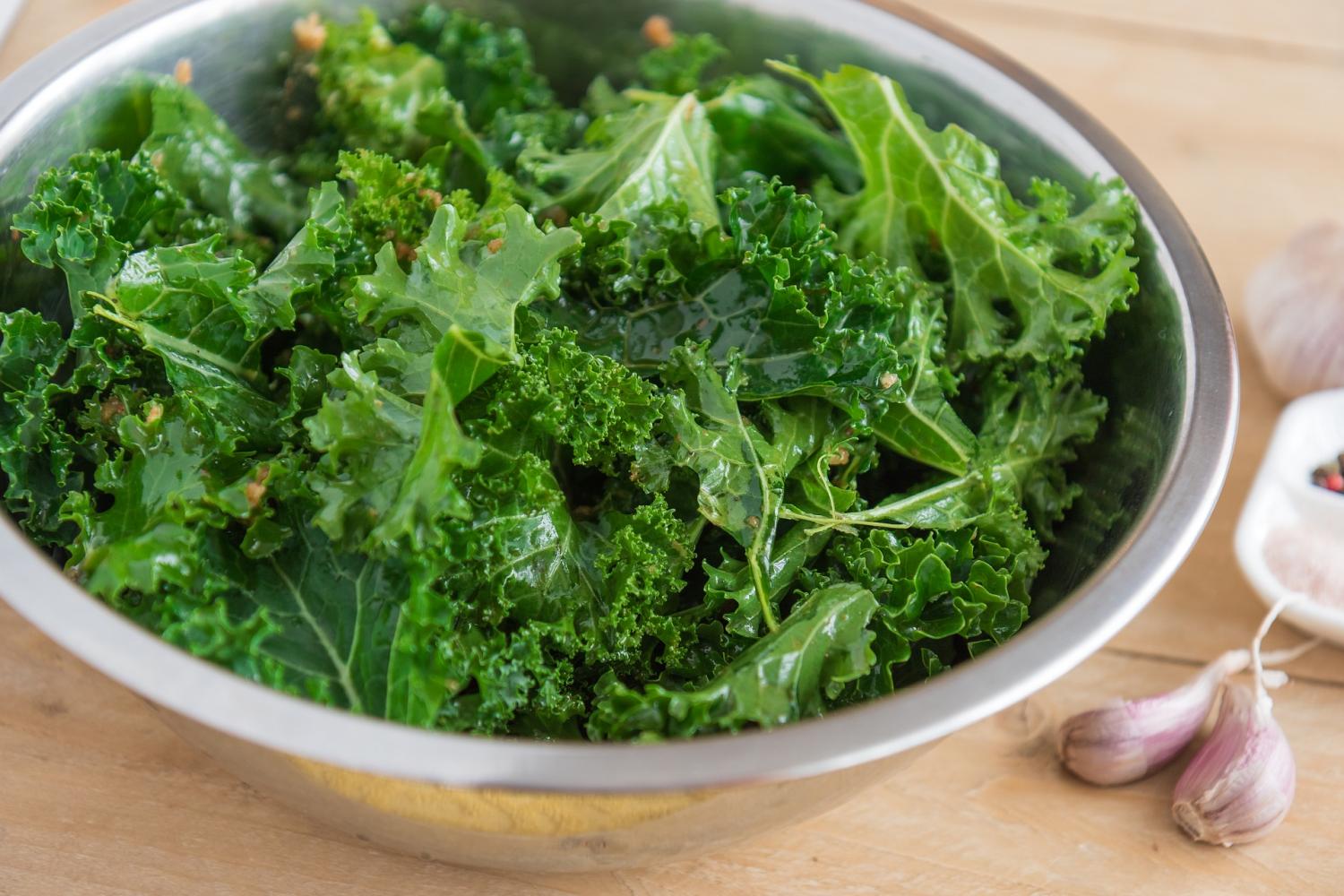 Curly kale: lots of nutrients in winter
Vitamins and minerals are especially important in winter. In order to support our immune system during the cold season, we recommend the use of particularly nutritious vegetables. This is exactly when kale comes in handy. It is usually harvested between October and January and finds its way into our supermarkets at that time. If you are looking for kale beyond January, it will be more difficult for you to find it. 
Its high nutrient density and comparatively high protein content make kale very popular. For example, 100 grams of this green cabbage contains about 4.3 grams of protein - worth mentioning for a vegetable variety. Kale also contains calcium and iron. 100 grams of kale contains about 200 mg calcium and 2 mg iron. Amino acids found in kale also help to produce serotonin and thus boost our mood. So you could say that kale makes you happy!
Also found in kale are vitamins A, C, K, and B which all support our bodies. Vitamin A is important for our skin and eyesight, while vitamin K counteracts vascular calcification and supports our blood clotting.
Although the term "superfood" is used more and more these days, kale has earned to be called so. Its high protein content compared to other cabbage varieties is sufficient to stand out clearly from the crowd. Due to its high water content, it is also extremely low in calories and can, therefore, be ideally incorporated into a balanced diet.
Kale and diseases
If you have stomach or digestive problems and favour oat flakes but you are looking for some variety, you can now look forward to another alternative. The popular cabbage offers similar fibre content and thus stimulates digestion, which can prevent a variety of diseases including cancer. 
Antioxidants, which are also supposed to prevent cancer, can also be found in many green vegetables including kale. Carotenoids and flavonoids, for example, help to protect the body against external attacks caused by illness.
Kale products from Lifefood
Kale can be consumed in many different ways. If you want to use the healthy cabbage for breakfast, you can do this with a fresh green smoothie. The green smoothie definitely does not have to consist solely of green vegetables. You can add bananas, apples, lemon juice or other fruits. For lunch, you could have a tasty colourful salad with some raw kale leaves and your favourite dressing.
If you are still looking for some extra crunch, you can add our delicious Lifefood vegetable chips made with kale & savoy cabbage to your salad. The high fibre content and selected spices such as sea salt, cayenne pepper and garlic finish off the dish nicely. The chips are a great snack between meals. Flavoured with a little lemon, olive oil, sunflower seeds and linseed, these are perfect as a healthy alternative to conventional crisps. In order to preserve all the nutrients, the chips are always gently and slowly drained and dried - and above all, never fried. This allows the body to absorb all the important vitamins and minerals.
100 grams of our kale and savoy cabbage chips contain 18 grams of protein and 11 grams of fibre. A genuine superfood and a true nutrient bomb.
And for all kale fans out there and those who are still undecided, we have a recipe recommendation for a raw vegetable kale salad. Enjoy it!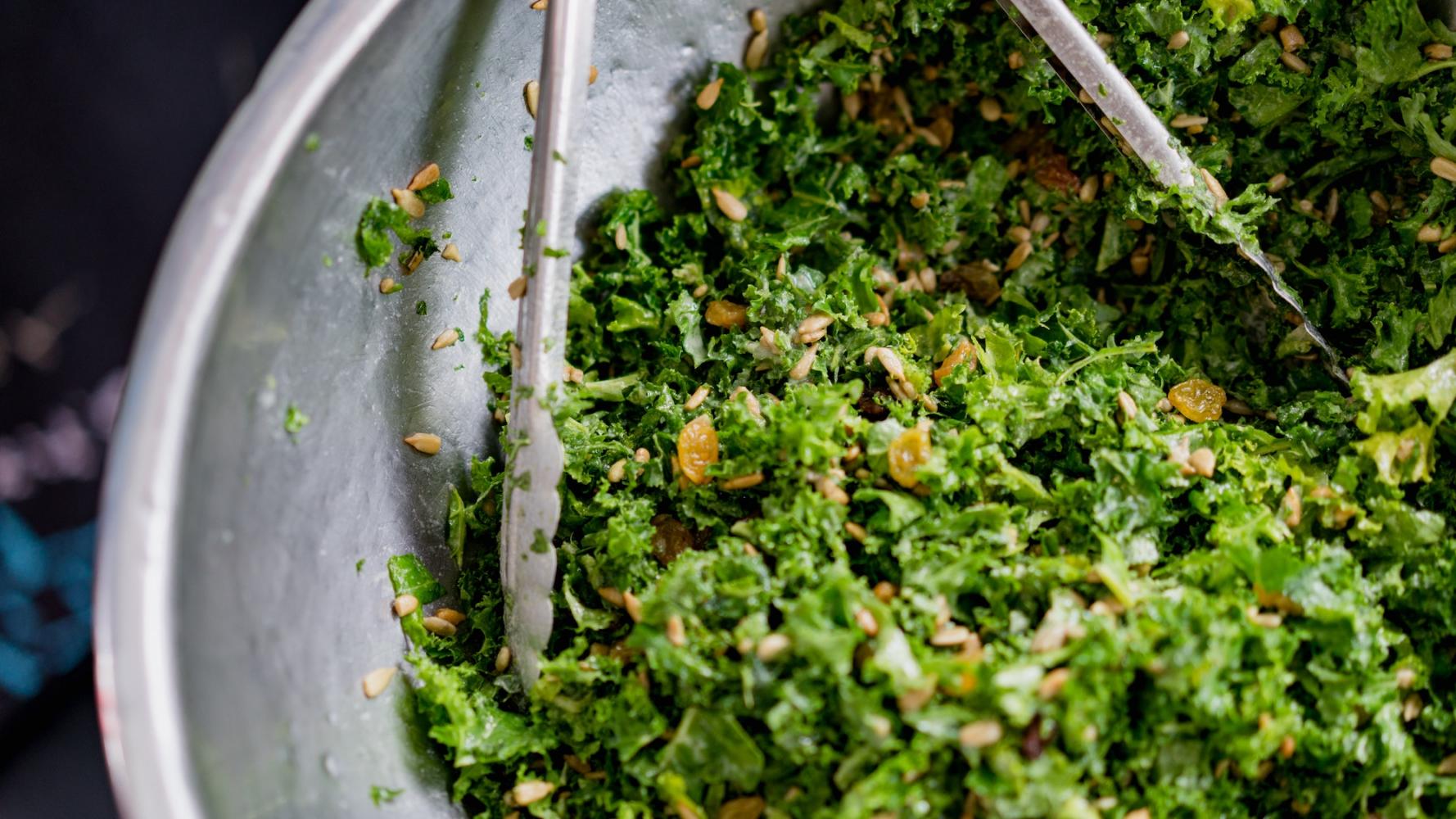 Sources: