For a long time now, the topic of "rubbish" is no longer a problem for a single household, but instead, it does affect us all. Every year, about 13 million tons of plastic reach the sea and accumulate there. It is estimated that there are now 150 million tons of plastic waste, this sad figure is probably even higher.
A lot of this waste does not decompose and accumulates in the seas. If we look at plastic bottles as an example, when left in the sea they turn into tiny microparticles, which in turn are more or less unconsciously eaten by small creatures and remain in their stomach. As a result, up to 100,000 marine mammals and up to one million seabirds per year die painfully. This surely is a good enough reason to start fighting against this rubbish accumulation!
Unfortunately, in many different ways more and more waste enters the water, which houses millions of living things - one of them is the coral reefs.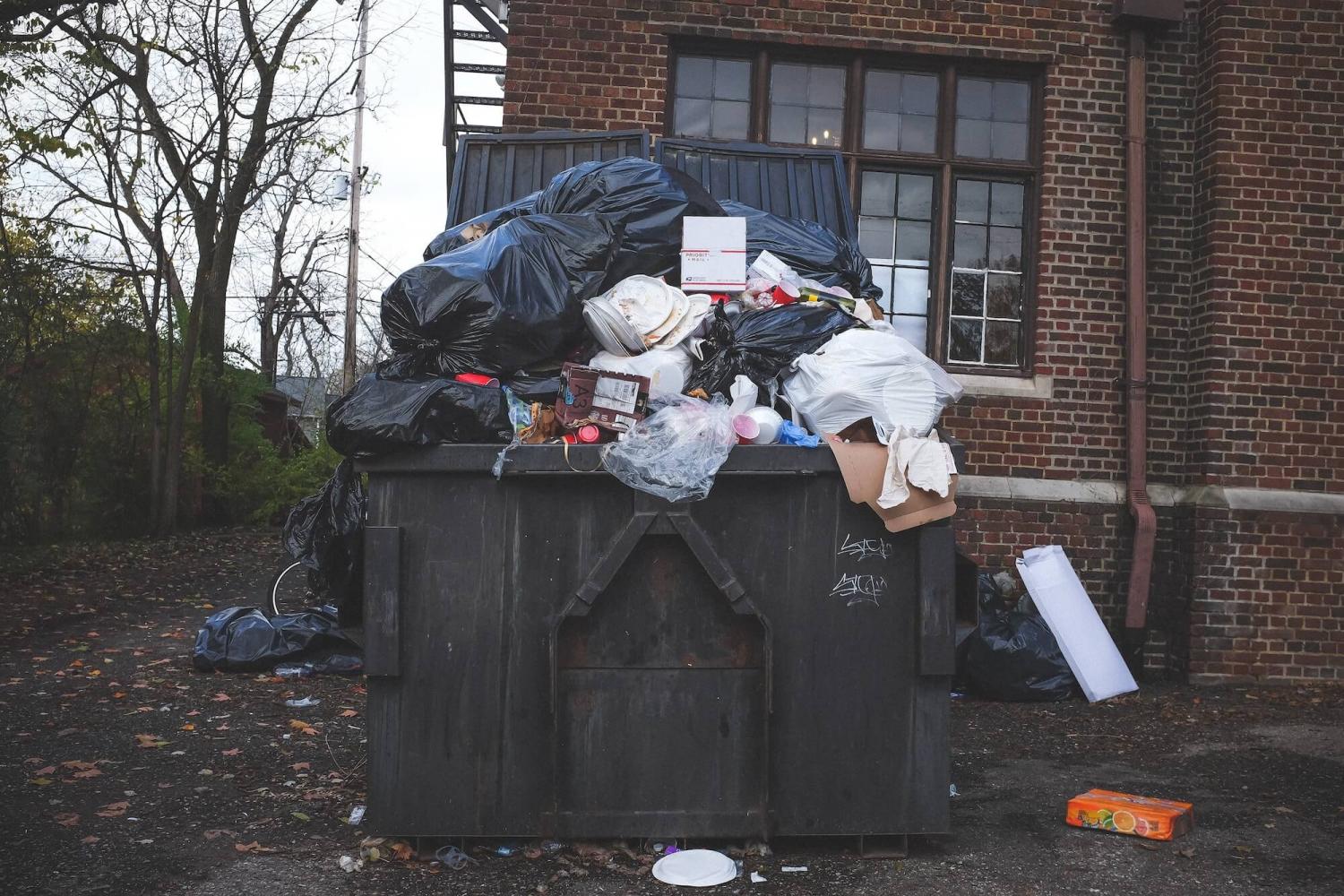 Due to the mountains of plastic including disposable plastic cups, the coral reefs around the world are disappearing. The uppermost layer is damaged by hard plastic particles, that circulate at speed with the current and corals get destroyed. As a result, many fish lose their habitat and they cannot hide from currents or waves on the coast.
Every single person can contribute to the prevention of waste. If everyone takes a little consideration on a daily basis, tons of waste could be avoided each year. We will show you how.
1. Say "No" to the plastic bag
Many supermarkets have already banned the annoying little plastic bags and replaced them with reusable "bags for life" and paper bags. At many tills, you can see an array of beautiful tote bags, which are not only more durable than plastic bags, but also look much nicer. For a few pounds only, you can help the environment a little bit.
There are also other alternatives for the fruit and vegetable aisle so that nobody is dependent on plastic bags anymore. Vegetable nets can help here and can be used again and again with every purchase. If you do not have a net at hand, you can easily use one of the many cartons available at the supermarket. It is a great option to store and transport your fruit and vegetables.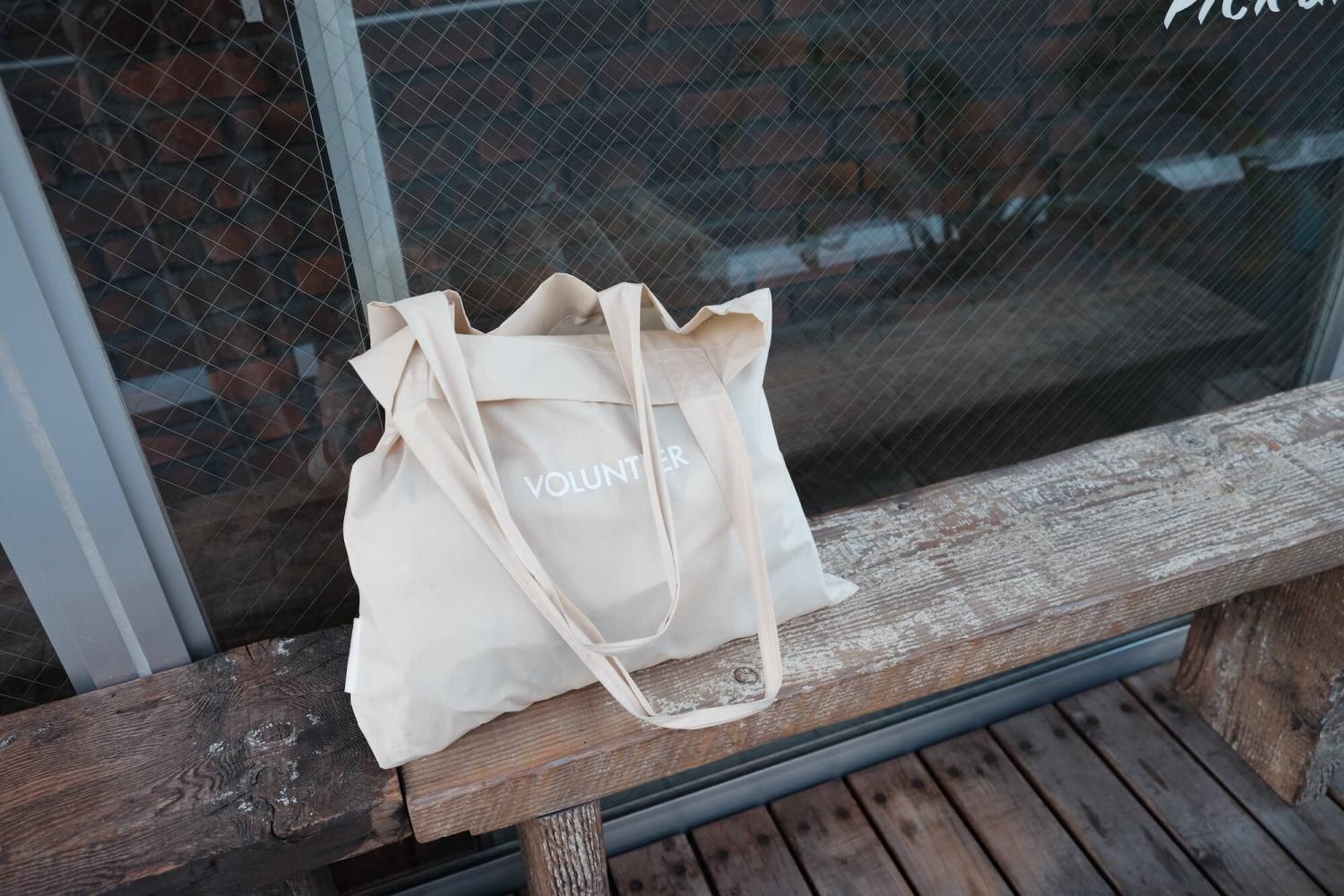 2. Shampoo, shower gel & more
The supermarket shelves are overcrowded and the offer is huge - shampoo bottles, conditioners, hair oils and much more. All individually packed in small tubes and bottles - a paradise for the dustbin. Meanwhile, the market has developed eco-friendly options and you can save kilos of packaging - are you curious to know how?
Shower soaps and hair shampoos in reusable boxes or wrapped in eco-friendly - compostable packaging is the motto here. The soaps are in no way inferior to the bottles - these are sometimes even more productive and foam at least as well as their competitors. More and more drugstores are increasing their offering of soaps and therefore focus on sustainability and choose to make a statement towards a more waste-free environment.
3. The good old Tupperware
If you cook your own food daily, you most likely have leftovers that can be used the next day. Unfortunately, many still resort to the well-known aluminum foil, as it is the easiest thing to wrap food with. But it is easy to forget about the volume of aluminum foil that actually ends up in landfill annually. Apart from that, depending on the food, small microparticles can end up in your food.
Easier and cheaper is the good old-fashioned yet so practical Tupperware containers. These are not only reusable but most households own a selection. If you really do not have one to hand, you can use repurposed mason jars instead. Even a glass or a bowl can provide an excellent place to store your food.
In addition, there are more and more packaging alternatives on the market - beeswax wraps are a great example and they can be used in the same way as aluminium foil to wrap food.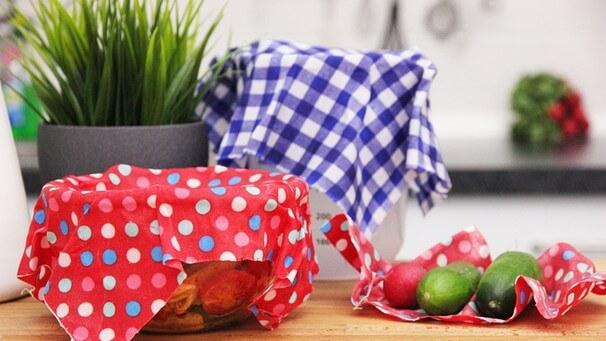 4. Upcycling instead of throwing away
It does not just look nice, it's also super handy: upcycling! Upcycling is the repurposing of old objects or furniture into beautiful items. An old grandparent's table can look like a new design piece with a new coat of paint and the old oak chair can look like new with a little paint and a new cover. If you have a little creativity and enjoy crafting, remodeling and painting, you should definitely try it. The positive side effect is obvious: less waste is produced and this, in turn, protects our environment.
5. Coffee to go vs. reusable thermal mugs
They can be found in most shops and petrol stations: small paper cups with plastic lids for drinking on the way. After a single use, they end up in the bin and make up a large part of the general waste.
Anyone who wants to do something for the environment and, as a bonus, wants to keep his or her coffee or tea warm in the morning for longer, can simply opt for a thermal mug. These come in many different shapes, sizes, and colours - so there is one for everyone. It lasts forever and can be used again and again every morning. And your coffee stays warm!
6. Moving to compostable packaging
We believe it is not only important to produce healthy products of the highest quality, but also when it comes to packaging, Lifefood aims to become 100% environmentally friendly.
Therefore, recently we produced our latest creation, the Life Breakfast range, exclusively in compostable packaging. Gradually, all our products currently in traditional packaging will be converted to biodegradable packaging. Our range of protein powders will follow soon. They will move from the plastic bags to the same brown compostable bags as our Life Breakfast products.
The wrapper inside the Life Crackers will later be made out of cellulose and will be 100% compostable. The same applies to the popular Lifebar energy bars - which are the most difficult ones to package in an environmentally friendly way - but here too the plastic film will be replaced by a compostable alternative.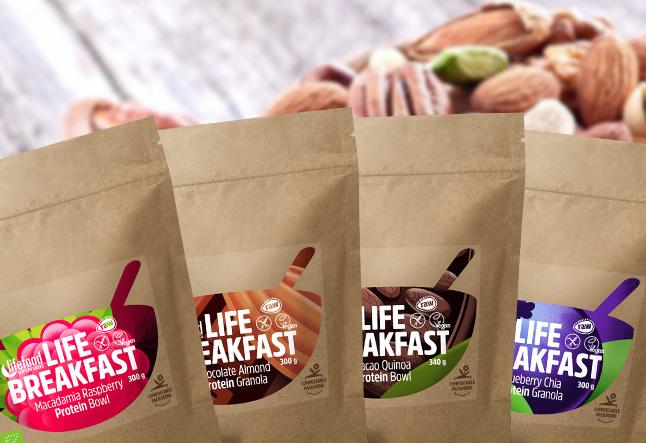 With frequent simple steps, the waste produced in our everyday life can be reduced considerably. It is good for our wallet and some options are really fantastic. In the long run, less waste will end up protecting our environment and our oceans, which in turns protects living things and the plant world - and thus our entire planet.
We also benefit immensely, because it is precisely these creatures that protect our own lives by reducing floods and keeping the climate constant. With our tips for everyday life, the war on rubbish has finally been declared!