Here it is! Finally, it has arrived! Lifefood is delighted to introduce a brand new line of InChoco Lifebars. We coated three flavours of Lifebars - cacao-vanilla, orange and plum in our true RAW antioxidant Chocolate. Lifebars with chocolate coating are truly irresistible, absolutely delicious and also – YES, beware! - the most nutritious thanks to their ORGANIC RAW quality, which is the standard of all Lifefood products. You will fall in love with these new InChoco bars!
WHAT FLAVOURS ARE THE THREE NEW LIFEBARS?
AND NOW COMES INCHOCO
"Chocolate coating has been on my mind ever since we started producing Lifebars. When we came up with Lifebars more than ten years ago, it was a novelty – no such bars were being produced at that time. Fortunately, people loved them and we could dive into making new flavours, but chocolate coating has always been a very big goal for us," says Tereza Havrlandova, founder of Lifefood, as she adds: "But other new flavours and experimentations were always taking the priority, and today we have 19 different flavours of Lifebars. Since there are many different bars offered on the market today, the time for a new innovation has come – we've added three new Lifebar flavours, and this time we have coated them in the most delicate and delicious chocolate imaginable, our Lifefood raw vegan chocolate."
RAW ORGANIC CHOCOLATE WITH ANTIOXIDANTS
Yes, and that's true. Lifefood chocolate is not your ordinary everyday chocolate. Cacao on its own is a superfood packed full of minerals and vitamins. Interestingly, the lab tests even showed that our Raw Organic chocolate contains twice as many antioxidants than conventionally produced chocolate. Antioxidants are important in fighting modern diseases and it's been proven that our normal diet doesn't even reach half of the amount of antioxidants needed for our nourishment and nutrition. With the Lifefood chocolate you can fill in this gap.
In addition to being super delicious and nutritious, our Lifefood Chocolate is also fair to the Planet and manufacturers. Our cacao beans come from small farms that we personally visit to check the production quality as well as working conditions LINK to the cacao farm article). Last but not least, our Raw Lifefood Chocolate is sweetened exclusively with whole dates, which adds to its nutritional value without you having to worry about empty sugars.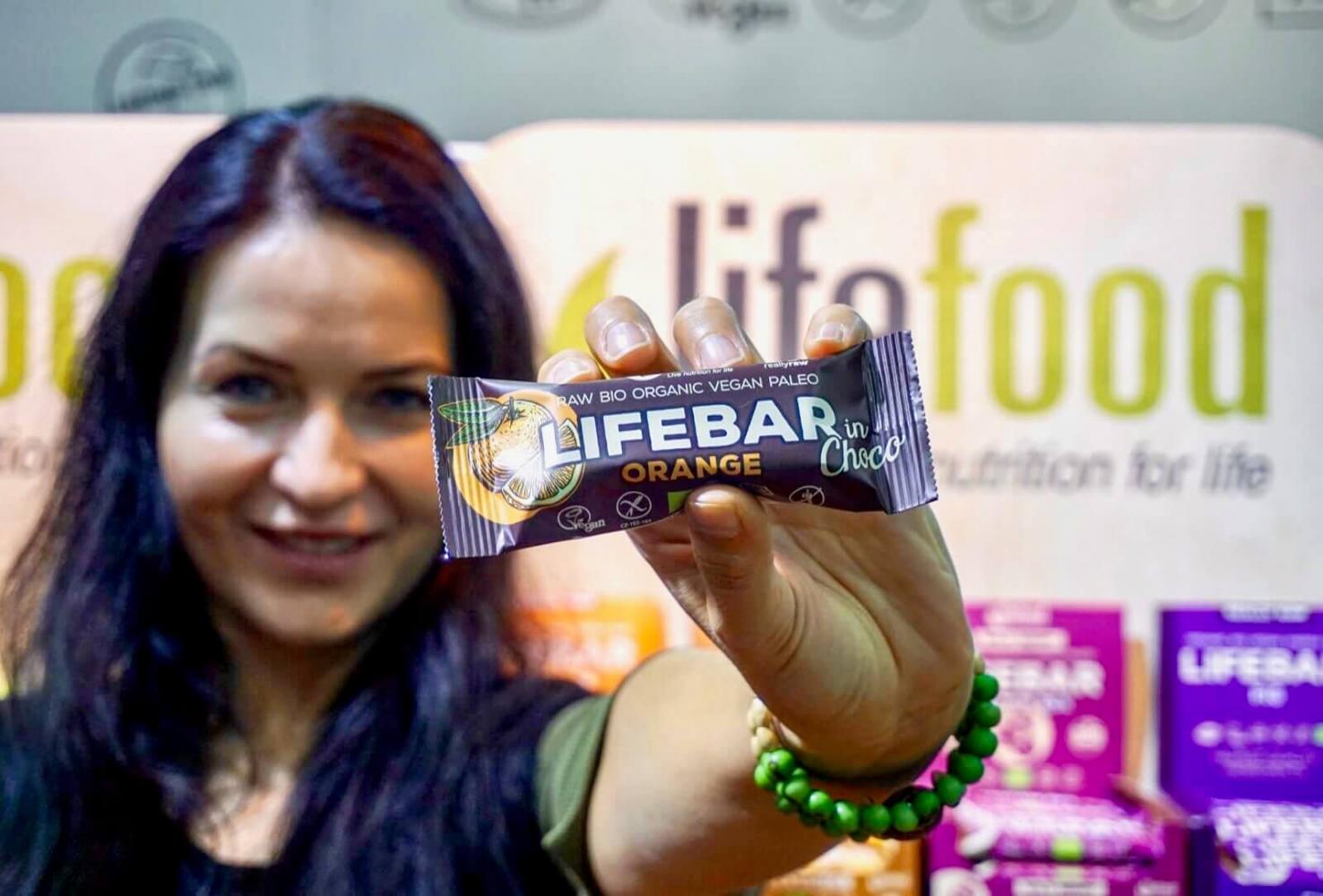 ORGANIC RAW VEGAN ENERGY BARS COATED WITH CHOCOLATE
Lifebars are plant based energy bars, exclusively made from whole nuts, seeds and fruits, so that they retain all the vitamins, antioxidants and enzymes. They do not contain any additives, colourings, soya or other unhealthy ingredients.
Lifebars are purely natural

Wholesome ingredients instead of industrially produced preparations full of empty calories

Gluten-free, lactose-free, non-GMO

100% plant-based product

Sweetened exclusively with fruits

100% ORGANIC and Really Raw
What does the Really Raw Quality mean?
It means that neither the ingredients nor the product itself has ever been modified with heat. Only such "from seed to product" care can guarantee real food and not only empty calories. Read more in the article.
THE LIFEBAR'S MAIN BENEFITS IN COMPARISON TO OTHER BARS
Balanced energy supply reducing the risk of blood sugar fluctuations 

Reduced risk of hyperactivity or sleepiness after consuming a bar

High fibre content supports colon health which significantly affects overall physical including mental health, and the immune system

The absence of added sugars reduces risks of developing sugar addiction.

Helps prevent stress and fatigue

Increases physical and mental performance