Herbs are versatile and nowadays indispensable in any kitchen. They are the secret ingredient in salads and paired up with the right food a pure taste explosion. But herbs can do so much more - even outside the kitchen! We will give you some ideas for using your favourite herbs in different ways: 
Infused as a tea to quench thirst  any time of the day
A fresh and cheap alternative to packaged tea from the supermarket is homemade tea. This is so quick and easy to make with a few fresh herbs and offers a very enjoyable drink.
One or two sprigs of thyme - some chamomile or the classic mint. They all have one thing in common: they can be used to make wonderfully fragrant, tasty tea. And not only that: mint, for example, has a soothing and relaxing effect; perfect for relieving headaches or tension after a long day at work.
A little tip on the side: Even edible wild herbs are perfect to use and are completely natural.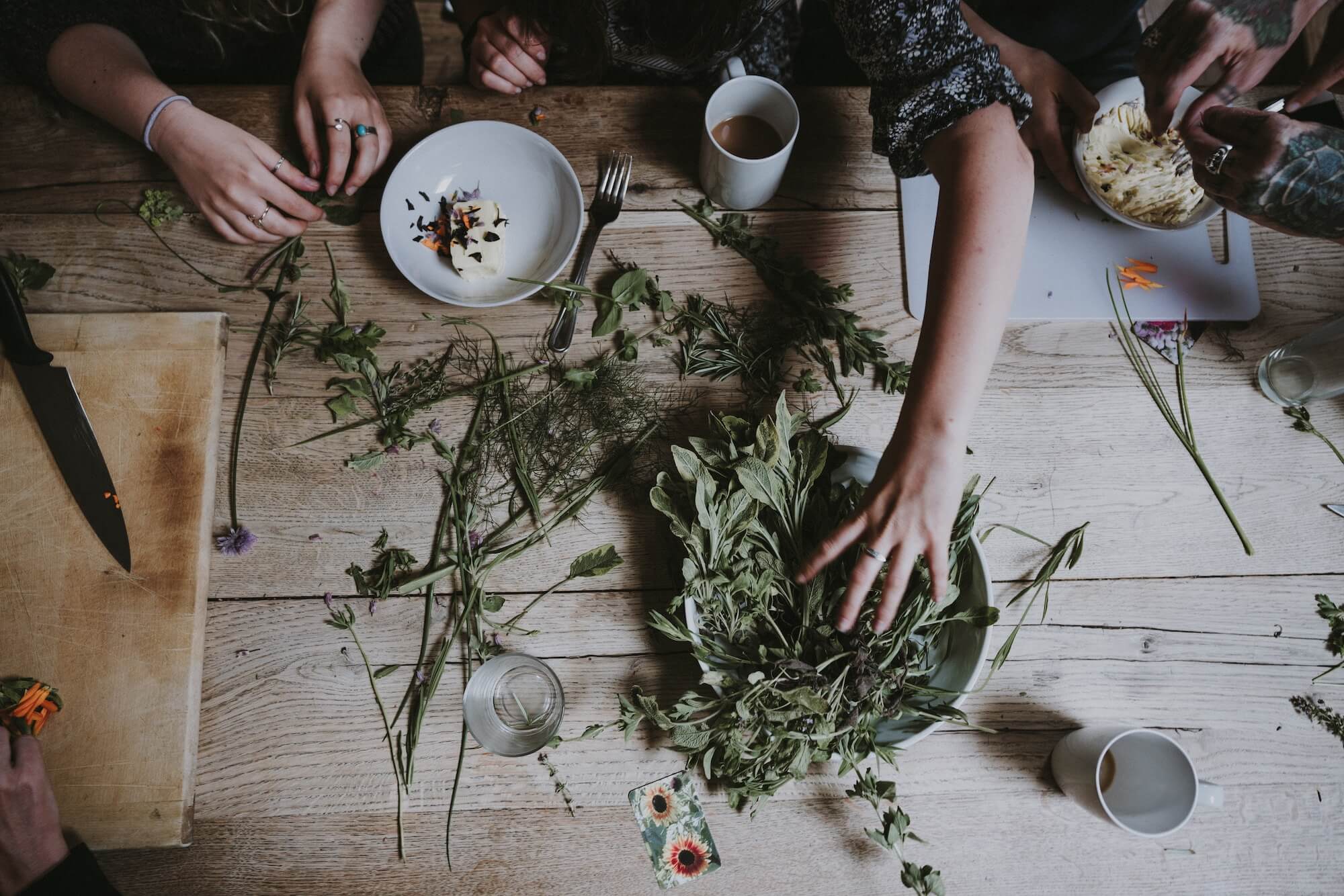 Decoration and room fragrance with dried herbs
There is nothing more pleasant than the smell of fine herbs. Everything smells wonderfully fresh and your apartment becomes welcoming with a real feel-good atmosphere.
Dried herbs last for several weeks and are therefore particularly well suited for decorating the kitchen or the living room. For the lavender lovers among you: A small bag of dried lavender on the bedside table not only smells wonderful, but it also has a soothing effect on your psyche and relaxes the mind for an even better sleep!
Homemade essential oil
If you are ready to buy some equipment, the world of oil essences is open to you.
All you need is a distiller - but these can be pretty costly. If you want to make large amounts of oil essences, this purchase is worthwhile. Follow the instructions from the manufacturer when using the distiller. Good to know: From a temperature of about 100 degrees, most plants already start losing their oil.
Dried herbs are best suited for distillation. Once this process is completed, you can filter the oil through a clean cotton towel if you wish and then pour into a bottle of your choice. Et Voilá! The fine scent of lavender and other herbs are coming your way!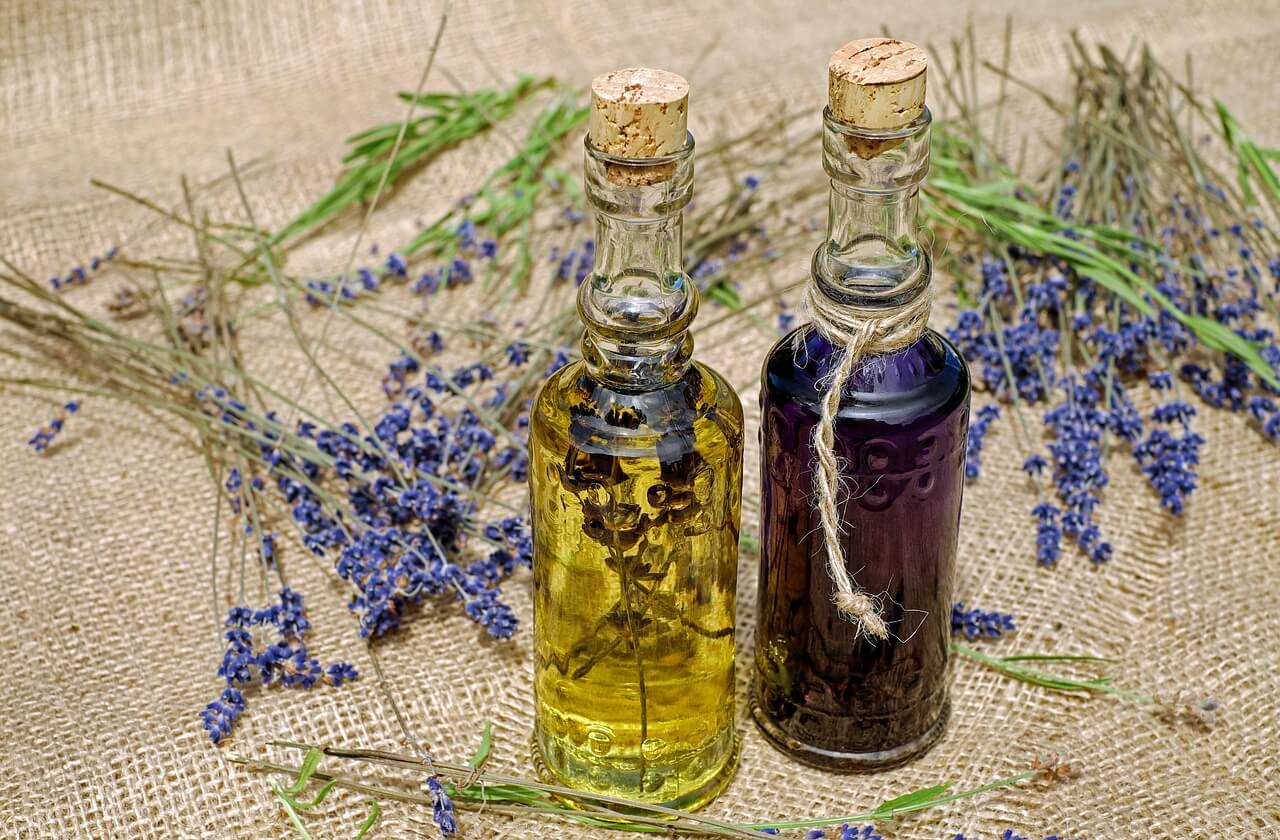 A somewhat special souvenir
Would you like to bring a special present to your friends on your next visit? Or perhaps you need a last-minute gift idea? Why not offer a homemade herbal oil? - your gift will be unique and truly special.
To make an aromatic herbal oil, all you need is herbs of your choice (such as rosemary or oregano). Also, you need a high-quality cold-pressed oil - here it is up to you - olive oil and almond oil work particularly well. 
Cover the herbs with your chosen oil and leave the container in a dark place for four weeks. With a little decoration or a bow around the bottleneck, you have the perfect gift - and it's made with care!
The healing power of herbs
Dry lips in the winter, reddened skin or recurring cold are all too common. Today we have a new remedy: herbal ointment and homemade creams!
Chamomile is perfect for chapped lips. This has a calming and healing effect on small wounds. The advantage of home-made creams? You always know exactly what's in them and you decide for yourself what goes on and in your body.
All you need for this is a nourishing substance such as shea butter and the already mentioned chamomile (preferably dried, as fresh flowers contain too much water) as well as some vegetable oil and if you wish berry wax. This wax prevents the ointment from melting at high temperatures. With this ointment, you are always on the safe side.
A few drops of a peppermint tincture on the upper body free up the lungs and helps you breathe better when you have a cold. But no matter which herbs you use - each one has its advantages and can support you through various healing powers.
These are just a few of many ideas to use wild herbs or leftover herb sprigs. The secret is creativity and then there are no limits.