After the successful first annual RawFest (short video here) the largest rawfood festival in the world, living food advocates can look forward to its sequel, this time even bigger. RawFest 2015, organised by Czech living food producers, Lifefood, will last one day longer – from 6 to 7 June – and will move to the island of Štvanice in Prague, offering a much more varied programme not just for rawfood and healthy lifestyle fans, but also for athletes, families with kids and those who appreciate exceptional cultural experiences. One of the foremost living food pioneers, Mimi Kirk, and freestyle parkour world champion, Tim Shieff, will be travelling to the Czech Republic for the first time especially for RawFest.
Living food, especially Czech living food, is celebrating great success in the world of gastronomy. Raw food free of chemicals is produced at low temperatures of up to 42 °C to ensure all nutrients essential for the correct working of the human body remain within it. In the Czech Republic, the organiser of RawFest, Lifefood, was the first company to begin producing living food delicacies. 'We developed the idea of organising a large festival which would not just be a celebration of living food, but life in general, over a few years. We tried it out last year in our Bechovice premises and the result exceeded our wildest expectations – more than two thousand visitors visited RawFest 2014. That's one reason why we decided to extend our programme this year and move to the green centre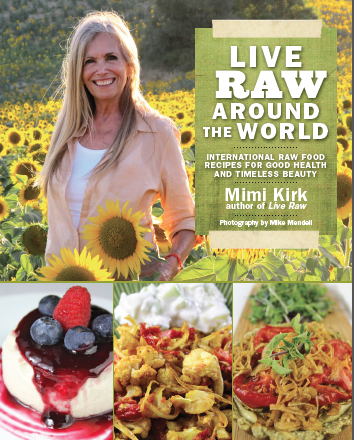 of Prague. We trust that not just vitarians and vegans will come to support RawFest at Štvanice, but that all those who want to be inspired by new healthy lifestyle trends will join us,' says Tereza Havrlandová, founder and owner of organising company, Lifefood.
Rawfood
as served by Mimi Kirk and other stars
RawFest 2015 will above all be about tasting the best of raw food on offer. American living food guru and chef, Mimi Kirk (76), one of the most famed vitarian pioneers in the world, has confirmed her participation. She is coming to the Czech Republic for the first time ever. She will illuminate the mysteries of rawfood, which she has been actively living since the age of 30. Mimi is the author of the bestselling book, Live Raw. In 2009, she was voted the sexiest vegetarian over 50 by PETA. 
RawFest visitors can expect food preparation lessons overseen by other chef champions, tastings from the menus of renowned raw restaurants and various dried delicacies, delicious smoothies and exotic fruit. 
S
ports workshops with Tim Shieff
A large part of the programme involves sports workshops and talks. Besides yoga, our boot camp, climbing walls and a rope park, the festival will be dominated by unusual sports disciplines. Tim Shieff (27), world champion in freestyle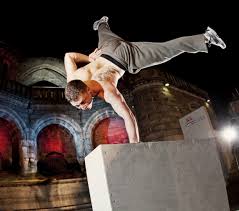 parkour (or free running), vegan, 2009 Barclaycard World Freerun Champion and member of the British freerunning project, Storm Freerun, will be showcasing his work. You can check out this video to see what freestyle parkour as performed by Tim Shieff looks like.
Healthy lifestyle celebration
accompanied by music and theatre
Our two-day celebration of food, sport and inspiration will be enriched with theatrical and musical performances. RawFest's relaxed atmosphere will be supported by new one-man-show beatboxer, Ondřej Havlík, a.k.a. En.dru. Besides beatbox vocal improvisation, he will be preparing a musical experience for visitors with the use of a so-called loopstation. This machine works by looping tracks which En.dru will record in front of the audience with just his voice and mouth without the use of any electronic effects or tools. En.dru already has a gold medal from Europe's 1st Marathon beatbox battle and a silver from the World Championships in the Team Beatbox category along with the band, Beatburger Band. You may remember them from their legendary performance at the 2009 Český lev (Czech Lion) awards when the artists performed along with hosts of the evening, Anna Polívková and Bolek Polívka. Rebel, actor and master humorist, Jiří Maryško will also be giving a new dimension to improvisation with his project, Divadlo Demago theatre.
Kid's programme
The youngest festival visitors will also find much to enjoy. Sure to be popular is our proven co-operation with the Zeměráj experience park, which recently achieved first prize in the DestinaCZe 2014 competition organised by CzechTourism. There are various attractions, quizzes, puzzles and competitions arranged for children.
More at 

website